Photo Gallery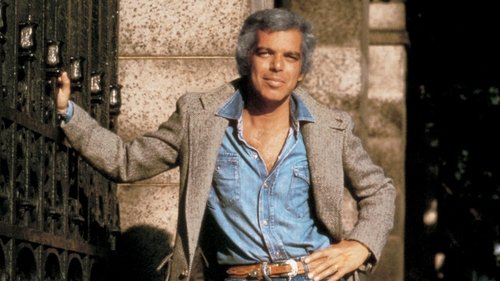 The distinction of a gentleman. Classic @PoloRalphLauren tailoring, worn by #AnselElgort for the premiere of #VeryRalph in New York City. #PoloRalphLauren #RalphLauren
@lilyaldridge for @ralphlauren #VeryRalph premiere tonight ❤️🌟✨⚡️💫⭐️. 👗 @emmajademorrison 💇 @harryjoshprotools 💄 @hungvanngo On skin is the new #BurberryBeauty #BurberryGlow Liquid Foundation in shade 80 Medium Cool. @Burberry @BurberryBeauty #BurberryMatteGlow #sponsored #LilyAldridge
On Wednesday, November 13: debut of #VeryRalph the first documentary portrait of fashion icon @RalphLauren. In Germany exclusively on Sky @SkyTicketDE @SkyDeutschland https://info.sky.de/inhalt/de/110812197_medienmitteilung_07112019.jsp
#fbf To the #RalphLauren Employee screening of the #VeryRalph documentary. Such a beautiful film about the life of an American Fashion Icon. Go check it out on #HBO #beacontheatre #fashion
Thanks to everyone that came out to @almaspark and the premiere of #HBO documentary #VeryRalph Photo: @maximilianborovic
Incredible night at The Met for the world premiere of "VERY RALPH". Can't wait for everyone to see this special documentary film that celebrates the iconic visionary, Ralph Lauren. #VeryRalph
@hbo #repost - Directed by Emmy winner Susan Lacy, #VeryRalph chronicles the life and rise of fashion icon @ralphlauren. The documentary premieres November 12 at 9 pm. #hbo #documentary #fashion #instafashion #highfashion #luxuryfashion #ralphlauren #rl50 #luxuryfashion #lifestyle #timeless #luxurylifestyle #iconic #icon #forever #fashionhistory #style #film #fashionreport #fashionnews 📈 📰
If it wasn't for #thebronx ...we'd have no #ralph my first everything was Ralph my prom dress my ski suit my brother in law Ernie who really took his love for Ralph to another level. I mean I go way back with Ralphie Boy probably longer then some of you have been born #90's I love you Ralph and can't wait to see this #documentary on #hbo @michaelbeattie123 this is for you. you're the only person I know that knows and maybe loves him more then I do ♥️😍 #iloveny #iamny #weareny #🍎
Legend. Almost every day of my life I am wearing something @ralphlauren @hbo
Ralph in his lair. With someone who matches his walls. He really is a very unassuming man ( he talks so softly I was worried the recording wouldn't pick up his voice). But when you consider what he's achieved ...there's a feature length splashy HBO documentary called Very Ralph that's about to hit the screens that tells the unique story of how his vision conquered the world. Not sure he loved not being in total control while it was being filmed (Susan Lacy, the director, had the final cut), given that he's usually the image maker in chief , or whether anyone will be able to do what he did on such a huge - yet intimate -scale again, but he's happy with the results. Still in charge at 80 - and holding amazing parties (that 50th anniversary of his business last year) and still , he says, someone who HATES fashion. For more, swipe on my stories . . . #ralphlauren #pumpkindressing #americandesigner #designer #designerstudio #designerstyle
#HBO presents #VeryRalph, the first feature-length documentary about #RalphLauren's life and work from award-winning director and producer #SusanLacy.⁣ ⁣ Pictured: #GeorgiaFowler, #KarlieKloss, #LilyAldridge, #TaylorHill, and #AnselElgort inside the film's New York City premiere at The Metropolitan Museum of Art. ⁣ ⁣ "VERY RALPH" debuts Tuesday, November 12, 2019.⁣ ⁣ #RLRedCarpet
🖤
Glow make for @lenaperminova 🥰 Ready for #VeryRalph documentary film @ralphlauren
. Very Ralph #ralphlauren
Ralph Lauren has always had a profound impact to the way I view myself, fashion and the industry I'm so proud to be a part of. As a boy I was fortunate to have the bedroom of my dreams, a tartan Ralph Lauren room, which inevitably led to teddy bear outfits, Ralph Lauren Birthday cakes and so much more. Fast forward 25 years and having moved across the world, from China, because of Ralph and the extraordinary team of people at the company; watching and reflecting on the @hbo documentary #VeryRalph has a very personal meaning for me. Not to mention I also happened to meet this gentleman who I am proud to call my partner @thepolobar . Congratulations to all @ralphlauren , those that have inspired my journey and especially to Ralph himself. #RalphLauren #HBO
#veryralph
#VeryRalph 🙏🏿🤲🏿
"Very Ralph" is the first documentary portrait of fashion icon Ralph Lauren. The film is directed and produced by Emmy award-winning Susan Lacy. Read my interviewed in this weeks @indyeastend (Link in bio) #ralphlauren #hbo #everythingeastend #hamptons #eastend #fashion 📷: Les Goldberg
In the 20-teens you're no one if you haven't had a documentary made about you. The Ralph Lauren story, 'Very Ralph', airs on HBO tomorrow, but according to the NYT it's as saccharine as a Polo ad campaign. In response to the lack of scandalous 'tea', Ralph said, "Can people believe there might be people out there who might be honorable? They can't believe it. They won't be happy unless they find out that I'm a killer or I did something bad." If there's one brand built on a vision of positivity and idealism surely this is it...? (More on the blog - DisneyRollerGirl.net or link in bio) #ralphlauren #rrl #rrlstyle #poloralphlauren #polosport @ralphlauren @poloralphlauren #ralphlaurenstyle #vintageralphlauren
Glam dreams by @hungvanngo @harryjoshhair @emmajademorrison @ohmynailsnyc 💋 Last night getting ready to celebrate @RalphLauren #VeryRalph Premiere!!! 🖤🖤🖤 @hbo
"Salute". Acrylic on my 1st Woodboard. #south #art #acrylic #ralphlauren #veteransday #teddybear #illustration #wood
Don't miss #VeryRalph tomorrow at 9 p.m. on @HBO - the documentary which chronicles the life & work of American fashion icon, @RalphLauren, includes some of THE earliest footage of Lauren's illustrious career, from the #VideofashionArchives! #Repost @HBO
Sylvester and myself post red carpet at the LA Premiere of HBO's upcoming documentary VERY RALPH. It was a fun lively carpet with great people. @hbo @hbopr @sylvester.stallone #actionhero #moviestar #legend #hero #cinematicicon #slyvesterstallone #selfie @ralphlauren #ralphlauren #documentary #film #fashionicon #fashiondesigner # #losangeles #photography #photographer #eastlosangeles #losangelesphotographer
Uptown at the Met for the screening of @ralphlauren's new documentary #VeryRalph. What an icon, I loved it. 🌟
🇷🇺Вчера в @barvikhaluxuryvillage состоялась премьера документального фильма «Very Ralph». Фильм посвящён выдающейся карьере Ральфа Лорена и его влиянию на американскую культуру и мировую индустрию моды в целом. Картину представил сын Ральфа - Дэвид Лорен. _______________ 🇬🇧 Yesterday in @barvikhaluxuryvillage the premiere of the documentary "Very Ralph" took place. The film is dedicated to Ralph Lauren's outstanding career and its impact on American culture and the global fashion industry as a whole. The picture was presented by Ralph's son, David Lauren. #TSUMMOSCOW @ralphlauren #ralphlauren #barvikhaluxuryvillage
Like when you're wearing a silk evening dress with a beat up moto jacket, or a tuxedo with a Concho belt, someone might say you look An employee preview of the big man on the big screen. The HBO documentary of the dream maker himself.
Rl team @ralphlauren❤️ #veryralph
My Russian #TeamRL #veryralph
Last night ❤️ At the premier #VeryRalph @ralphlauren @davidlauren
Vice-Chairman/Chief Innovation officer, incredible person and, not the least, son of the King @davidlauren at the Premiere of in Moscow.
#Repost @thirstinhowlthe3rd with @get_repost ・・・ You dont wanna miss it. #veryralph @HBO documentary about the life and rise of ralph lauren, premieres tuesday nov 12th at 9pm..also has a lolife segment in it..
#EizaGonzalez wearing Fall 2019 #RLCollection in Los Angeles for an exclusive screening of #VeryRalph, the new #RalphLauren documentary debuting on #HBO Tuesday, November 12, 2019. #RLRedCarpet
Almost ready for the screening about @ralphlauren in Berlin wearing one of his signature pullovers 🙋‍♀️ #screening #ralphlauren #berlin can't wait to see my lovely friend @frinkenguido #nightout
#EmmaRoberts and #DianeKeaton attend an exclusive screening of #VeryRalph wearing #RLCollection at The Paley Center for Media in Beverly Hills. The new #HBO documentary about @RalphLauren's life and work debuts Tuesday, November 12, 2019. #RLRedCarpet
Some icons came to celebrate the icon that is @ralphlauren at the iconic @metmuseum for the documentary premiere of #VeryRalph. Experience it yourself, tomorrow at 9 pm. 📸: @griff
"...he could be one of the great producers in Hollywood. He felt like making a dream, that this kid from the Bronx saw movie houses and wanted to fully engage them" @ralphlauren #veryRalph @beliysad @yanajewellery