Monștri. Photo Gallery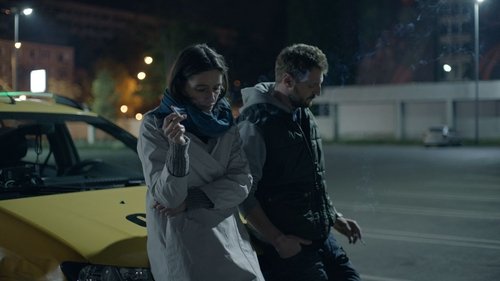 Incompleto :C 13/12/2019. #monster #art #draw #drake #dragon #dragons #arts #monsterart #drawing #fantasy #fantasyart #monsterdesign #dragonart #drakes #drakeart
Hell hound #conceptart #digitaldrawing #creatureart #creatures #monsterart #scarymonsters #hell #lava #digitalart
Atem my pharao❤️🔥 #yugio#yu#gi#oh#yugiohgx#duellmonsters#yugi#yugimuto#yamiyugi#pharaoatemu#atemu#isizuishtar#marikishtar#joehwheeler#setokaiba#mokubakaiba#duell#monsters#tristan
Atem🔥❤️my boy🔥❤️ And Seto ❤️🔥 #yugio#yu#gi#oh#yugiohgx#duellmonsters#yugi#yugimuto#yamiyugi#pharaoatemu#atemu#isizuishtar#marikishtar#joehwheeler#setokaiba#mokubakaiba#duell#monsters#tristan
Seto VS. Atem❤️💎🔥 #yugio#yu#gi#oh#yugiohgx#duellmonsters#yugi#yugimuto#yamiyugi#pharaoatemu#atemu#isizuishtar#marikishtar#joehwheeler#setokaiba#mokubakaiba#duell#monsters#tristan
The Call of Lovecraft. . I've been working on these drawing collages for weeks now. They are a great way of practicing different faces and forms. Haven't read a lot about H.P. Lovecraft but the little o have I've enjoyed a lot. . He estado trabajando con estos collages de dibujos por semanas. Son una muy buena forma de practicar caras y formas diferentes. No he leído mucho de H.P. Lovecraft pero lo poquito que he leído lo he disfrutado. . . . . . . . #lovecraft #collage #tijuana #artista #dibujos #drawing #hplovecraft #thecall #monstruos #hand #mano #blood #chtulhu #lore #drawings #artistsupport #mountainofmadness #madness #artist #sangre #artistamexicano #dibujos
Three of the four kings waiting for the sign that something bigger is coming. #hornedbeasts #demons #plants #signs #brushmarkers #coloredpencils #sharpies #art #misfits
#top9of2019 It's official, you all have a thing for my sketches. Thank you all for a great 2019! I look forward to the remainder of this year and 2020! • • • #characterdesign #drawcember #sketch #sketchbook #commissions #mythicalcreatures #mythical #greekmonsters #creaturedesign #illustration
Snow Day ................. My brothers jumped up and down on their beds in excitement. I peered from my window and smiled at how white and peaceful everything looked covered in a beautiful blanket of snow. Our neighbors and their children were already dressed and heading out to clear their driveway. The children were wrapped up warm and started to snow fight and their laughter made me smile. My brothers rushed to get dressed, laughing and playing as they did. Quickly my attention was drawn outside the children next door were screaming. I opened my window. "What's wrong? " I yelled down at them as they fell into the snow and just disappeared. Scared I ran quickly down stairs. "Where are my boots?" My brother asked my mum. "Under the stairs," mum answered. "Don't go out there mum something's wrong! " "What are you talking about Jack? go get dressed" I slowly walked upstairs wondering, had I imagined it? How could people just vanish into the snow? I started to get dressed watching the children pulling their sleighs to the hill up the road and suddenly very quickly each of them disappeared into the snow one by one. "MUMMMM don't go out there!" I shouted. I ran downstairs and watched mum, dad and my brothers heading out the front door. I stood in the doorway shaking, watching as my brothers happily began to build a snowman. My dad cleared the snow off the car windscreen and my mum walked towards me holding her hand out, "Come on Jack, it's fun" My brothers started to call for help and disappeared. Dad was sucked down into the snow screaming in pain. My mum turned around and ran towards me but she fell head first into the snow. I watched terrified as the snow quickly ate into her face like acid, bubbling and melting her skin and muscle to the bone. I covered my eyes......and she was gone. I stood in shock looking at the remains of my mums hand left on our doorstep. I slammed the door and went inside and cried. Day turned to night and the snow began to fall heavily outside. It was getting deeper and deeper slowly covering everything. I watched as it moved up my windows it was alive and it knew I was in here. It was searching for a way in.......
#manticore #beasts
For those holiday monster loving souls like myself, this article is a great intro read to the old pagan spooks and beasts of wintertime celebration! It's silly we still can't link on IG so here's the link for your copy and paste pleasure https://qz.com/317080/why-america-doesnt-have-christmas-monsters/
Which way's up?! #munchiesart #doodle #originalcharacter #originalartwork #sketchbook #characterdesign #lowbrow #lowbrowart #lowbrowartist #gross #cartoon #cyclops #funny #silly
My one stop fish food shop is Albertsons grocery store. Usually on the more pricy side but I've found these seafood trays are on sale most of the time. Tray of muscles or clams 8 to 10oz for $2.99. #aquariums#aquatics#monsters#fish#tropical.
Rate work from 1 to 10! . Art by ... ? If you know artist write his name in comments or write me in Direct, Thank you! . . . . . . . . . #skull #horror #horrorart #art #digitalart #digital #modernart #artwork #artist #digitalartist #fantasy #artstation #behance #pinterest #empireoffuture #monster #nightmare #mare #giant #skulls #skullart #bones #skeleton #bone #art #halloween
Wha? #art #doodles #monsters
"Batalla en roma" esta terminada pero falta hacerle el entintado jaja pronto la terminare #comics #comic #intro #draw #drawings #drawing #tapas #rome #roma #battle #fight #kaiju #kaijufight #monstruos
Frankenstein wall hanger. One of the cooler new Monster items. I really like the paint and detail on this one. Looks like the frankencat scratched his nose though. 😄 #frankenstein #frankensteintoys #frankensteinwalldecor #frankensteinmonstertoys #boriskarloff #monstercollection #monstertoys #unimonsters #universalmonstertoys #famousmonsters #classicmonsters #vintagemonstertoys #universalmonster #frankensteinbust
©®:@abin_designs_511. . . . . . #vandipranthanzzz . . . . . . . . #modifiedlife #modz #modz_own_country_kerala #modifiedsociety #modifiedcars
When kings battle. #lego #toyboners #legophoto #brickcentral #legophotographer #smoke #trex #mysteriousfog #toptoyphotos #legoideas #dinosaurs #bones #toyphotography #hottoys #disney #disneystore #skeleton #toyartistry #archeology #dinosaurs #legos #toyartistry_and_beyond #toyphoto #toyphotogallery #dino #legominifigs #legostagram #toys
#cartoon #simpleart #art #drawing #draw #drawthisinyourstyle #draws #illustration #desenho #darkart #cute #cuteart #monster #illustration #ilustração #illustrations
Still working on this one, my first painting with oil from last year. I don't think I've ever actually finished a painting but I have 30 in my closet waiting for there time.... #oilpainting #darkart #monsters #demons #creepyart #fangs
[night sketch] Benjamin Raspail Hannibal Lecter: Buffalo Bill's real name is Louis Friend. I met him just once. He was referred to me in April or May 1980 by my patient Benjamin Raspail. They were lovers, you see. But Raspail had become very frightened. Apparently, Louis had murdered a transient and done things with her skin. #nightsketch#sketch#buffalobill#jamebuffalobillgumb#drhanniballecter#deathpositive#transformation#silenceofthelambs#fanart#hanniballecter#monsters#creepydrawing#horrorart#horrormovies#zebramechanicalpencil#darkart#darkartists#zebrapencil#mechanicalpencil#drawing#sketch#drlecter#headinajar#sketchingtime#serialkillermovies#sketchbook#pencilsketches#goodbyehorses#benjaminraspail#sketchportrait#jamegumb
#hellblazer #johnconstantine #constantine #keanureeves #dccomics #dc #dcblacklabel #ink #inking #inkdrawing #sketchcover #supernatural #inkingcomics #seacreatures #kraken #drawing #art #artoninstagram #cartoonist #lightning #moon #smoking #comicbook #sandman #thesandman
Amazing art from @chama_painter #Godzilla #moviescene #MovieMonsters #Kaiju #GiantMonsters #horror #Skreeeeonk #atomicbreath #Gojira #KingoftheMonsters #artwork #mothra
I would LOVE, to write a Dany Ketch ghost Rider Project. Make it a strait up R rated horror film under the Marvel banner. @kevfeige give me a call I'll write it 😂🙏🏻 #ghostrider #dannyketchghostrider #dannyketch #johnnyblaze #thespiritofvengeance #marvel #mcu #jameswan #horror #horrorfilm #scarymovies #demons #yyc #comics #ghostridercomics #superhero #supervillains #horror #wewatchedamovie #fun #nerd #nerdy #dccomics #darkhorsecomics
INKcognitu #incognitus #weird #lovecrafting #bizarro #cosmichorror #phildickian #pkd #lynchian #horror #monster #lovecraft #unknown
#illustration #art #analog #digital #storytelling #mindless #headinabox #bedtimestories #creepycute #gifart #gifillustration #gif
#horror #kong #kingkong #hplovecraft #timburton #moviebooks #art #comics #horrorfan #horrorbooks #horrorcomics #horrormovies #fantasy #jackkirby #jimihendrix #collectable #cthulhu #comicbooks #dinosaurs #lovecraft
Remixing and exploring different sounds with one of my audio poems.. 🎶🎧🎶 Skinwalkers "..My Aura's lit as theirs fade I'm walking fit to my ways Trouble lurking with haze Memories ripped as I play Along with all of that shine The lies you bring that make blind The time you wish you rewind Mistakes you hid from the eyes But I can't take it The skin leeched off as you make it Walking fit to your ways Casting all of your days Flash rip all of the flesh Zip up pure skin as your vest Put the minds to the test But I can see you at best Some eyes find you can't hide But out pours all of the pride Sin sewn over skin "Mine oh damn it's all mine" It doesn't matter how long it may take it The rot fills into you naked You rock with shells that you've faked in Void of all that is sacred Flash rip all of the flesh Skin torn until it is thin Walking out in your ways Suction tight in your face Blinded; naught of your age Pretend you're not enslaved To walls you've built in your mind Time will leave you with time Cast you out of that grime Find you're put to the test when All that's left is your lies Faced in place with your face Walking skin with no mind Talking with a thin line Set between your fake flesh Grind it down to the fresh Soil underneath the assigned Roots uplift to shift crime Crime you sought on your self Soul has left to divine Self made to tremble and hide From choices made on your side Pride fades as with all of the tides Weighed in place as you're tried.." -MalkavTheP.O.E.T #original #audiopoetry #soundscape #shadowself #metaphor #purge #artist #emotionalintelligence #aura #lit #dank #photon #alchemy #club #beats #remix #audiopoem #art #punk #grunge #soul #horror #poetsofinstagram #skinwalkers #astralprojection #energy #shapeshifters #poem #writing
Happy 30th anniversary to Godzilla Vs Biollante! One of my favorites of the series #godzilla #gojira #goji #biollante #toho #godzillavsbiollante #heisei #kaijumovies #daikaiju #tohostudios #japan #giantmonsters #scifi #horror #movies #horrorpage #horrormovies #horrorguy #horrorcommunity #horrorcollection #pins #battlejacket #godzillamovie #horrorfan
WOWZERS!! Tonight's dealz are on some of these sweet lil inktobers! DM me if you're interested in scoopin any of them up for your fave peeps or yourself!! #artforsale #artfortheholidays #drawing #inkdrawing #moviemonsters
#blizzard #warcraft2 #warcraft #mmorpg #fantasyart #rpg #illustrations #rpgbrasil #roleplaygame #dungeonsanddragons #dugeonmaster #creatures
The Godzilla Store is re-releasing the Platz 1/144 Scale Godzilla 1954 Model Kit and the 1/50 Scale Putzmeister M38-5 Concrete Pump Car Yamakon (from Shin Godzilla). Both can now be ordered from the Godzilla Store, with the model kit costing approximately $99 and the pump car costing approximately $422. 📸: @kaiju_mike ▪ ▪ ▪ ▪ ▪ ▪ ▪ ▪ ▪ ▪ #goji#ultraman#gamera#kaiju#monster#monsters#kong#godzilla#gojira#kongskullisland#pacificrim#pacificrim2#pacificrimuprising#monsterverse#kingofthemonsters#kingofmonsters#figure#anime#neca#bandai#shmonsterarts#toho#shingodzilla#shin#godzilla2014#godzilla2016#godzilla2017#godzilla2#godzillakingofmonsters#godzillakingofthemonsters
[Follow: @movie.updates247] This teaser wasn't released online but In theaters with 'BLACK CHRISTMAS' and 'JUMANJI: THE NEXT LEVEL' | Hyyyype!!!! - - - - - #aquietplace #aquietplace2 #aquietplacemovie #aquietplacepart2 #aquietplaceedit #aquietplace2018 #aquietplacefilm #emilyblunt #johnkrasinski #horror #horrormovies #thrillermovie #movienews #teaser #teasertrailer #sequel #deaf #hearingaid #hearingaids #signlanguage #part2 #trailer #strangerthings #apocalypse #movies #2020movies #shotgun #quietplace #quietplaces
—Shatter the Red Emperor—
#blizzard #warcraft2 #warcraft #mmorpg #fantasyart #rpg #illustrations #rpgbrasil #roleplaygame #dungeonsanddragons #dugeonmaster #creatures
#horrorandink #darkness #gothic #art #drawing #illustration #digitalart M O N S T E R S💀🦇
☢️ Monolith ☢️ . . . Monolith is a follower and question-less servant of Zodiac. His Strength is matched only by the depths of his Rage. . . . Stay tuned for a crazy adventure... 🤯 . . . #animation #animated #framebyframe #illustration #illustrator #ink #adobe #adobeanimate #apocalypse #monstertrucks #psychos #mutants #road #desert #bleak #badfrank #lowbrow #lowbrowart #workinprogress #wip
Instantáneos #art #red #colors #artistsoninstagram #cabezas #rebote #fantasia #flash #animación #rosa #acuarela #acuarelle #bitacora #abstractart #arte #acuarelle #day #indesign #bitacora #artist #psicodelico #pisicodélico #pisicodelico👽 #pisicodelia #abstracto #abstractart #collage #collagearts #trippydrawings #aesthetic #aesthetictumblr #aestheticedits
#Watercolor classroom demo. #monsters
No, I wasn't afraid of him. ⠀ At that time we were at war. The nations of the east were invading our kingdom and the men of the town, including my father, had to enlist in the army. ⠀ Supplies were scarce, and I, once a week, stole from them and ran into the woods. ⠀ There I offered them to Lonely. He was a very rare creature, with a mouth that opened like a flower. I had called him that because everyone in the village hated him. Everyone was afraid of him, but I wasn't. He was supposed to be a lost, dangerous beast. The villagers thought they had managed to scare him away, but he had always stayed close. ⠀ Those were difficult times, I remember. We all had to work hard to survive, for the king had raised taxes. ⠀ However, I always found a way to get food to Lonely. I didn't mind starving as long as he was okay. I felt I had to take care of him, because we were both alone. ⠀ Weeks went by like this, until the day we were so afraid of came. ⠀ The shavings of fire ascended to the skies. The screams filled the air. The troops from the east had entered the town and had begun a massacre. Our army was not going to arrive in time. My mother had taken me by the shoulders, terrified, and had ordered me to cross the forest to the next village to warn everyone. ⠀ I tried. ⠀ I ran as fast as I could, but soon I was surrounded by them. ⠀ I thought it was my end, but that's⠀ when he appeared. ⠀ Lonely fell so heavily on one of them that he stopped moving instantly. The other soldiers tried to attack him, but their swords were no match for his powerful claws. ⠀ He was brutal. ⠀ He was savage. ⠀ Soon the ground was full of blood. ⠀ As soon as he finished with the last one, he did not even hesitate. He opened his flower mouth and began to devour him with a hunger I had never seen before. ⠀ That was the first time I was afraid of Lonely. ⠀ I ran away, while he devoured his prey, and I didn't look back. ⠀ To this day I have not returned to that forest. ⠀ Perhaps I should. ⠀ But the though of it... ⠀ Of that day... ⠀ It terrifies me. ▬ ▬ ▬ 🖌 Inspired in Artwork by: @max_d_pombo ▬ ▬ #beasts #instastory #readersofig #artstation #darkfantasy #artshub #conceptartist #beast
Yeah despite i am not always playing Frontier, i am still looking for theiir updates about new Monsters and new location, even new Lore that they provide to us. Now after 10 years , it server will be shutdown forever, hope that someday we can meet this Monster in Future MonHun Games.. . .Thank You MH Frontier . .#Espinas #flyingwyvern #monsterhunter ##MHFだけで出会えるもの #MHF #frontier
So I designed a troll character, and I showed my mom... and she said it was ugly. Thank you for the support 🥴😅 • • • #drawing #drawings #sketch #sketches #sketchbook #art #drawingsketch #drawing🎨 #sketchbooks #monster #monsterart #monsterartwork #monsterartists #fantasy #fantasydrawing #fantasydrawings #fantasydraw #myth #mythicalcreatures #mythicalcreature #mythical #mythicalbeast #mythicalbeasts #mythicalart #mythicalcreatureart #mythicalartwork #mythicalartweek
@______._.____._.____._._._ Booo #painting #paintings #artistsoninstagram #art #canvaspainting #acrilicpainting #horror #freaky #spooky #haunted #terrifying #weirdart #trippyart #artstudio #artist #snow #lights #goreart
Set 2: (from the left) The Knoll Giant, Undead Valor, The Pawns of Shape, Kyligahn, B.L.U, The Rider, and Vio. All available on redbubble in this set and individually. . . . . . . . . . #sticker #cartoons #art #graphic #design #artist #artistsoninstagram #giant #character #creation #weird #fun #redbubble tshirts #ideas #games #stories #ghost #knight #pilgrimcakes #versus #bcbattle #drawing #doodle
"We're Monsters Incorporated"👻🐱💚 . . . . . #birthday #birthdaygirl #spam #photography #monstersinc #boo #sully #mikewazowski #party #dressup #fancydress #friends #family #green #blue #pink #christmas #photoshoot
#ford#toyota#monsters#3.2l#2.8l#fordindia#toyotaindia#trd#autoharbour#staytunedindia
Throwback Wakeskate Wednesday #oasi#wakepark#oasiwake#wakeskate#sardegna#wakeboard#monsters#2020 @iriedailyberlin @fattitesiwakeskates @mammai87
Frankenstein...and.. . . #drawing #sketch #sketchbook #sketch #art #artoftheday #arte #artgallery #artdrawing #drawings #drawingpractice #roughsketch #cartoonish #man #simple #simpledrawing #painting #paint #paintingart #artwork #doodle #frankstein #nightmares #paranoia #comicart
Thomas weir. . . . Follow @theuntoldlegends for more !! . . . . . #mythology #ancientmystery #demons #aliens #scaryfacts #scarystories #horrorfacts #horrorstories #pennywise #creepypasta #creepyfacts #conspiracy #conspiracytheories #untoldlegends #vampire #stranger #trends #viralnews #wednesday #dark #horrorinsta #historyfacts #witchcraft