Photo Gallery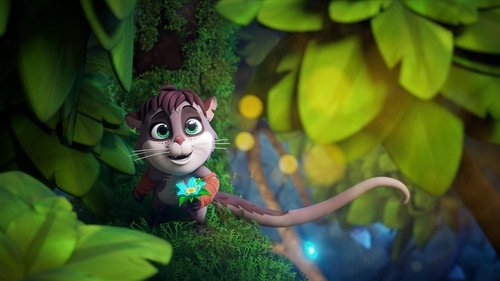 Here's another hot #SanctuaryFact! 😱This is wild! #TheWishmasTree @screenaustralia @screen_qld @likeaphoton
The Wishmas Tree Movie is out in cinemas February 2020. Get excited! #SanctuaryFact #animation #animationfilm #funfacts #funfacts
Watch this space ... #TFSC #visitsanctuarycity @likeaphoton
The trailer for 'The Wishmas Tree' is out! Super proud to have edited this film for the most talented people I've worked with. Starring Miranda Tapsell and Ross Noble! Coming out Feb 2020🤘 • • #likeaphotoncreative #visitsanctuarycity #editor #filmeditor
Damian Pin and Tania Vincent, animators at @likeaphoton tell us a little bit about Kerry @screen_qld #brisbane #qld #animation #animationfilm #kidsmovies
Introducing the 'drop bears' of The Wishmas Tree ... 😱😬😂 #dropbears #TheWishmasTree @universalpicsau @screen_qld
Official trailer release of #TheWishmasTree which ive had the pleasure of working on the year for @likeaphoton at @folklore_sound with composer @ackcomposer Film is out Feb 2020 #visitsanctuarycity
Wondering if you caught this in the paper over the weekend?! 🤩 There's now exactly ONE WEEK until our feature film 'The Wishmas Tree' releases in cinemas! We are so proud of our hard working team and so excited for you to see what we've been working on 😊 Check out www.visitsanctuarycity.com for more info #thewishmastree
🌟 Learn how to draw and paint 🌟⁠⠀ ✨Kerry from The Wishmas Tree✨⁠⠀ 👉🏻 Click the link in Bio to follow us 👈🏻🥰⁠⠀ .⁠⠀ .⁠⠀ .⁠⠀ ⁠⠀ artkidchannel⁠⠀ cuteart #cuteartwork #cuteartstyle #cutearteveryday #cuteartist #cutedrawing #drawing #drawingtutorial #drawingoftheday #drawingprocess #drawingartist #drawingeveryday #drawingart #drawingforfun #kidsdrawing #kawaiidrawing #howtodraw #easydrawing #artistsoninstagram #artistoninstagram #artoftheday #illustration #traditionalart #traditionalartist #traditionaldraw #artforkids #drawingforkids #kerry #kerrythewishmastree
Yesterday the lovely @misstap appeared on The Today Show to talk about The Wishmas Tree 👏
When you see the queues at the shops 5 days before Christmas 😅😯 #petra
Yarra is wondering what you're doing this weekend? #TFSC #thewishmastree
Tomorrow all will be revealed!!! 😯
Featuring the voices of @misstap and @mrrossnoble, catch children's animated feature The Wishmas Tree in cinemas this Thursday 🍿
Meet Yarra, the frilled-neck lizard, voiced by @mrrossnoble #TheWishmasTree is in cinemas in February!
Only 2 MORE WEEKS until 'The Wishmas Tree' hits cinemas! Here's a quick look at the fantastic Brisbane premiere at BIFF late last year, featuring our wonderful producers Kristen Souvlis and Nadine Bates. #VisitSanctuaryCity #TheWishmasTree #AustralianCinema #AustralianAnimation #AustralianAnimals @likeaphoton @screen_qld @screenaustralia @universalpicsau @bneintlfilmfest
In late 2018, I joined the incredible team of #TheWishmasTree as the editor. I worked with the most passionate and hardworking people at @likeaphoton. The Wishmas Tree comes out in cinemas tomorrow! It's a beautiful film, made entirely in Brissy, with amazing voices from Miranda Tapsell, Ross Noble and Kate Murphy. • • @ricardcusso and @ryangreavesfilm thanks for giving me the opportunity to be on this amazing project. • @talesfromsanctuarycity #film #animation #editor
That feeling when it's a long weekend... 😍#TheWishmasTree
Our lovely producers, Kristen and Nadine, tell us a little bit about Kerry from The Wishmas Tree. Featuring the voices of Miranda Tapsell (Kerry) and Kate Murphy (Petra). The Wishmas Tree is in cinemas February 2020 #tfsc #wishmastreemovie #australiananimation
Who else has a sister who laughs at her own jokes like Petra? 😂 #TheWishmasTree
I specifically asked for Ross Noble to not share the booth with me 😂 See you at the premiere! (You won't see me and if you do it's Ms Tapsell and no eye contact) 😎 The Wishmas Tree is at cinemas 27th of February. @theprojecttv @talesfromsanctuarycity @mrrossnoble
New episode alert 🚨 Leigh hears the Call of The Wild, while Tim shares if true story Richard Jewell is a hero or a zero. Plus, we're gung-ho for Guns Akimbo, but Cupid news and a trailer full of shower rubbing leave us less enthused. Have a listen (link in bio) and let us know what you think of this week's releases 👍🏼🍿 – – – – – #callofthewild #richardjewell #harrisonford #popcornpodcast #moviereview #incinemasnow #newmovies2020 #newpodcastepisode #passthepod #gunsakimbo #danielradcliffe #cupid #sanctuarycity
Me running desperately into the weekend like... #dropbear #aussieanimals #thewishmastree
The Wishmas Tree is out in cinemas near you from 27 February. To win a family pass, tag a friend with what you'd wish for if you had one wish to make! Drawn Friday 21st at 2pm AEST, winner will be announced in our stories so please stay tuned ...
Who better than @mrrossnoble to voice the wise and crazy Yarra the frilled necked lizard!! Definitely one our favourite moments during production on The Wishmas Tree. I can confirm, Ross Noble is a legend!! The Wishmas Tree comes out tomorrow!! #rossnoble
Check out Ross Noble on @theprojecttv as he announces his role in #TheWishmasTree as Yarra the frilled-neck lizard. See the film in cinemas from February 27!
🌟Today we closed a follow-on investment in BDF portfolio company Like A Photon Creative, which marks the Funds 8th follow-on investment to date🌟 There is no doubt about it that the @likeaphoton team are continuing to amaze us all and we couldn't be prouder! 🥳 The Wishmas Tree is in cinemas around the world 13 February 2020, mark your calendars 📆 I know we have!
@talesfromsanctuarycity #thewishmastree
10 lucky winners will receive a double movie pass to watch the family-friendly film, The Wishmas Tree, which comes to cinemas across Australia on Thursday 27th February, 2020!⁠ ⁠ WANT TICKETS?? CHECK THE LINK IN BIO > https://mofmums.com/RaHagxQm⁠ ⁠ #mouthsofmums #TheWishmasTree #competition
Boop boop, put it on a loop loop. The Wishmas Tree is out in cinemas on the 27th of February. We can't wait for you to meet Kerry and Petra! #TheWishmasTree
Amazing people all around us today! We caught up with some special Social Workers and interviewed the director of 'The Wishmas Tree' that premiers in cinemas today! The kids were lucky enough to watch the movie too!! 👩‍💼🎥💕 . . . @childrensorgau @queenslandchildrenshospital @likeaphoton @talesfromsanctuarycity #socialwork #movie #kids #fun
💜 WIN with #Thewishmastreemovie & #chipmunksplayland 💜 The Wishmas Tree is out in cinemas near you from 27 February. ENTER to win on of 5 Family Passes!! HOW TO ENTER - 1, 2, 3 steps & you're done! 1. Make sure you follow @chipmunks_au IG page 2. Like this post 3. Tag a friend you'd wish take to the Wishmas Tree Movie That's it, you're in to WIN! Competition open to AU residents only. 5 family passes to be won across Chipmunks Australia Facebook and Instagram page! The prize: 1 of 5 Family Passes to The Wishmas Tree Movie! 💜😍💜 Entries close 25 Feb 2020
New in cinemas 🚨 Today's new releases include a poignant tale of redemption and forgiveness, an adorable Aussie animation, a Miss Fisher mystery and a thriller that's being called one of the best movies of 2020. Which one are you excited to see? – – – – – #honeyboy #missfisher #invisibleman
Huge thank you @madeformadison for our tickets 🎬 we loved movie 🎞
Introducing the lovely Miranda Tapsell as Kerry in The Wishmas Tree. Not long now - it's in cinemas February 27th! Put it in your calendar! 😄 #TheWishmasTree #FamilyFilm #AussieAnimation // Ft. @misstap // @likeaphoton // @screenaustralia // @screen_qld
A few words I had to say on this very special day. Go to my Facebook for the Spanish and Catalan versions! #thewishmastreemovie
Go and support this exciting new movie that is out today! This movie is made by the ONLY female owned and operated animated studio in Australia AND is led by a female lead which is a gorgeous ringtail possum. The movie is about fixing your mistakes and helping the environment which is a beautiful message for our little ones. Let us know what you think about it! #breakinggenderstereotypes #femalelead Reposted • @talesfromsanctuarycity TODAY IS THE DAY! The Wishmas Tree is out in cinemas all across Australia! Take your friends and family or even make it a fun weekend event 👏😊 #TheWishmasTree
The Wishmas Tree: Trailers and Videos
Пушистые мошенники. Русский трейлер. HD 6+
SANCTUARY CITY: THE WISHMAS TREE - Ross Noble Interview
Watch Cranston Academy: Monster Zone (2020)'Video[[Animation]]'Online
SANCTUARY CITY THE WISHMAS TREE - Ross Noble Interview (part 1 of 2)
SANCTUARY CITY: THE WISHMAS TREE - Kate Murphy Interview (part 1 of 2)
Казки магічного міста: Дерево бажань. Укра&#
Tracing Picture with Wilcom E4 Drawing tools
The Wishmas Tree (2020)
SANCTUARY CITY THE WISHMAS TREE - Ross Noble Interview (part 2 of 2)
Kerry from The Wishmas Tree | Easy Oil Pastel Drawing and Colouring for Kids | ArtKid
SANCTUARY CITY: THE WISHMAS TREE - Kate Murphy Interview
Ross Noble 'Humournoid' | 24 Apr 2020 | Cliffs Pavilion
Казки магічного міста: Дерево бажань | офіц&
SANCTUARY CITY: THE WISHMAS TREE - Kate Murphy Interview (part 2 of 2)
THE WISHMAS TREE (TALES OF A MAGIC CITY) / trailer 2020
Казки магічного міста: Дерево бажань | офіц&
BIFF 2019/ The Wishmas Tree
Behind the Scenes of The Wishmas Tree | Writing
Behind the Scenes of The Wishmas Tree | Writing
Behind the Scenes: Creating the Dropbears in The Wishmas Tree
Behind the Scenes: Creating Kerry the Ringtail possum in The Wishmas Tree
DIY Wishmas Flower Papercraft! | Sanctuary City Creations
Draw Yarra from The Wishmas Tree - Speed Draw with Paul
Draw Bernard from The Wishmas Tree - Speed Draw with Paul
Draw Kerry from The Wishmas Tree - Speed Draw with Paul