Photo Gallery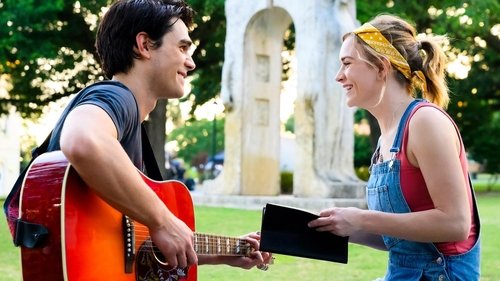 Happy National Women's Day! Shout out to this awesome woman @brittlrobertson for her role as a powerful woman of faith in . Not only did she do an amazing job portraying the life of Melissa Camp, but she was kind enough to come to our Never Alone Widows movie screening and talk about her experience. Thank you, Britt, for your time and your talent! #nationalwomensday
Well, he really is 😁! Don't miss out on these two stars in #IStillBelieve this Thursday! #eaglefilms
Amazing concert with my honey. #MercyMe #GreaterIsHe #JeremyCamp #IStillBelieve #christmasgiftideas
💜📸✨. @brittlrobertson & @kjapa on the red carpet for the premiere of #kjapa #britrobertson @istillbelieve
💜📸✨ More pictures of premiere #kjapa #cameronarnett @kjapa @cameronarnettactor
Repost from @standvvh • @istillbelieve cast at the premiere of Lionsgate's "I Still Believe" at ArcLight Hollywood, California #istillbelievemovie #brittrobertson #adriennecamp #jeremycamp #kjapa #shaniatwain #garysinise #erwinbrothers #kingdomstorycompany #lionsgate #premiere #moviepremiere #arclighthollywood #arclightcinemas #california #aboutlastnight #family
The best night, here the family meet up on the red carpet. @istillbelieve
💜📸✨. @jeremycampofficial & @kjapa at the premiere of #kjapa #jerermycamp
Recently, on the @kloveradio morning show, co-host Amy Baumann shared her love for the powerful true story of #IStillBelieve. Check out this video and find out why.
I am awestruck by the talent and grace of the fabulous @brittlrobertson she was so amazing in film. I have been a fan of hers for years.
After. I die 😭😭😭 #Lexreact If you're familiar with Jeremy Camp and his music you might know how this story plays out. I was NOT. What a touching, soulful, and heartfelt journey this film was. We don't appreciate enough how people can impact lives and how far we can get with unwavering faith. Britt Robertson's performance was effortless. I'm bias, KJ Apa is my Archie boo and a full on musician in this role. It was also cool to see Shania Twain in an acting role. Overall, with all the [email protected]$#% we go through, or get lost in, we must remember... miracles happen. @istillbelieve #IStillBelieve @lionsgate.films #lionsgate @kjapa @brittrobertson_official #kjapa #brittrobertson @jeremycampofficial #jeremycamp #screeningjunkie #moviebuff #movielove #myhappyplace #Tuesdaytreats #amc #amclinconsquare #cherisheachother
Had a chance to preview #Istillbelieve tonight courtesy of #yelpelite. In same spirit of #icanonlyimagine with less emphasis on the music and more of the love and faith. True story. Makes me appreciate #JeremyCamp even more.
#Amanda
So happy to be spending my birthday in the company of fellow Believers. #IStillbelievedfw
Ready to see I Still Believe!!! (Yes, I am attending yet another free advanced screening. #thrifty) I guess I should be prepared to cry because they passed out tissues!!! 😂 #amanda
Based on an inspiring true story, #IStillBelieve is "the most special" love story of the year. 💖 See it at #Cinergy THIS FRIDAY - ticket link in bio.
So...they gave us tissues before the #IStillBelieve screening. Am I to assume that this is a sad movie...or that the studio is worried about viruses? 🤷‍♀️ #CriticLife
Right now I'm watch I still believe! #gowatchit Go fallow them on Facebook Twitter and on istagram!
Thanks #gofobo for the #freemoviescreening of #IStillBelieve for our long over due and much needed #datenight❤️ these comfy reclining seats is gonna make @shackof89 fall asleep instead of watching the movie. Lmao!
Solo movie night...VIP Advance screening of I Still Believe 😊 #amctownsquare
Go see I Still Believe this Friday! It was so good! And I'm not just saying that because it was filmed in my hometown, my family got to be extras in a few crowd scenes (don't know if you can see them), or because my childhood pastor appears in his second role in a feature film (you go, Pastor Ed!). I love when I can walk out of a movie made for Christian audiences by Christian filmmakers and not cringe because of how cheesy it was or feel hesitant about sharing it with my non-Christian friends. This movie is definitely worth sharing. I'd heard Jeremy Camp and Melissa's story before and the Erwin Brothers did an amazing job of translating that beautiful story of love and faith to the big screen. The advanced screening knew what they were doing when they passed out tissues. I definitely used a few of mine during the last 3rd of the film. Take some time this weekend to go see it! It might be the Erwin Brothers' best yet! #betterlovestorythanthephotograph #definitelybetterlovestorythantwilight #weneedmoretruestoriesonthebigscreen #freeadvancedscreening #erwinbrothers P. S. I won a social media prize at the screening but am not sure what the promoters were thinking by giving away a rated R film to people attending a PG rated "Christian" film. The keychain guitar pick is pretty cool though.
Finally getting a chance to read this. Im so excited to see #IStillBelieve when it comes out. @jeremycampofficial you always have a fan in me.
Riverdale's star KJ Apa can act and play the guitar but can he sing? KJ Apa plays the role of Jeremy Camp, an award-winning recording artist, based on a true story. Check out how KJ prepped for singing in the movie. Check this out! #IStillBelieve #JeremyCamp #KJApa #BrittRobertson #ShaniaTwain #GarySinise #依然相信 #杰洛米坎普 #KJ阿帕 #布丽特妮罗伯森 #仙妮亚唐恩 #盖瑞辛尼兹
My view for tonight! #moviepremiere #ministry #nashville
No plans this weekend??? #IStillBelieve #loveispowerful #hope #faith #believe - In theaters Friday! @istillbelieve @kloveradio @jeremycampofficial 💕
Wandered away like a lost lamb. Seek me, oh God, I am your servant. For not, forgotten your laws. He restores my soul. David vs Goliath #BattleOfFaith Woman like God are attracted to a man with purpose. . . . Great time at the premier of I'll definitely be watch this movie again 😭😭 . . . #istillbelievemovie #nashvilletn #franklinamcpherson #rollinghills #godhaveaplanforme #godismystrength
See @kjapa & @brittlrobertson in #IStillBelieve at select @event_cinemas from TOMORROW!
Advance Screening of I Still Believe💞👼🎸 An uplifting true love story based on the life of the singer, Jeremy Camp. When facing the loss of loved ones, people still have faith and hope.💪👏 Thank god I did not use the tissues given out as the souvenir. There were two scenes that were very emotional!😭 @istillbelievefilm @mongrelmedia @lionsgate
Check out which movies are opening this weekend and which ones are now showing at #MayaCinemas. Which one you won't miss? #WeAreMaya #MayaCinemas #mayaexperience⁠⠀ ⁠⠀ OPENING THIS WEEKEND⁠⠀ ⁠⠀ 🎞️BLOODSHOT: Based on the bestselling comic book, Vin Diesel stars as Ray Garrison, a soldier recently killed in action and brought back to life as the superhero Bloodshot by the RST corporation. #VinDiesel #EizaGonzalez #SamHeughan #TobyKebbell #GuyPearce⁠⠀ ⁠⠀ 🎞️I STILL BELIEVE: From the makers of I CAN ONLY IMAGINE comes the true life story of Christian music mega star Jeremy Camp and his remarkable journey of love and loss that proves there is always hope in midst of tragedy and that faith tested is the only faith worth sharing. #IStillBelieve #BrittRobertson #GarySinise #ShaniaTwain #MelissaRoxburgh #NathanDean⁠⠀ ⁠⠀ 🎞️THE HUNT: Twelve strangers wake up in a clearing. They don't know where they are, or how they got there. They don't know they've been chosen... for a very specific purpose ... The Hunt. #TheHuntMovie Ethan #Suplee #HilarySwank #EmmaRoberts #IkeBarinholtz #JustinHartley #BettyGilpin⁠⠀ ⁠⠀ NOW SHOWING⁠⠀ ⁠⠀ 🎞️ONWARD⁠⠀ 🎞️ BENEATH US⁠⠀ 🎞️THE WAY BACK⁠⠀ 🎞️THE INVISIBLE MAN⁠⠀ 🎞️ BRAHMS: THE BOYS II⁠⠀ ⁠⠀ ⁠⠀
Thank you @KLOVE for my tickets to see this film tonight! I've never been to this theatre & it's so beautiful!! Wow! What an absolutely beautiful love story. I do remember prayers for Melissa! #istillbelievemovie #lionsgatefilms #jeremycamp
Suffering doesn't destroy faith, it refines it. — Melissa #IStillBelieve Excerpt From Our Review (Linked Below): They give you the kind of romance people could only dream of, performances that don't use the tragedy of the story as a crutch, and even if you aren't a person of faith, you are left with an understanding of those who have it which may make you wish you could believe as they do. https://wherever-i-look.com/movies/i-still-believe-2020-review-summary-with-spoilers
Early reviews are in and critics agree: go see #IStillBelieve. . . Don't forget to watch I Still Believe in cinemas 19 March 2020
"I Still Believe" 💕 Jeremy Camp . . . . . #jeremycamp #filme #enquantoestivermosjuntos #cinema #fe #Deus #worship #praise
Experience the Love Story of "I STILL BELIEVE," in theatres Canada this Friday, March 13th!! ❤️🎥❤️ Emily and I had the opportunity to see an advanced screening of this beautiful movie and I am sharing my thoughts #ontheblog. . . Movies come and go, but if you only see one film this year make it #IStillBelieve! ❤️🎥❤️ Inspiring, emotional, uplifting, hopeful - #IStillBelieve shares with us how faith tested is faith worth sharing. And I want to share with you. ❤️ Check out my blog via the link in my bio for your chance to #win tickets to see it. #ad . . . What inspires you each day?. . . #istillbelievemovie #faithfilmsca #faithbasedfilms #giveawaytime #giveawayalert #kjapa #brittrobertson #shaniatwain #garysinise #lionsgate #riverdale #jeremycamp #canadiangiveaway
‪@istillbelieve #Showtime soon! Thank you 🙏🏼 @p2cstudents ‬ #IStillBelieve
Coming this week to Century Square Luxury Cinemas, #IStillBelieve, #TheHunt, and #Bloodshot.⠀ ⠀ Which one will you be seeing with us? ⠀ ⠀ Tickets & Showtime Information: link in bio.
Date night with the husband #timcapello #oilysaxman #memphis #choose901 #greatshow #lostboys #tequila
Competition Riverdale's KJ Apka & Shania Twain star in the true story I Still Believe. Thanks to our friends at @studiocanalaus we have 10 double passes to giveaway! All you need to do is tag your movie buddy in the comments below #istillbelieve
🥺💗 here's an edit i made of lili last night :) @lilireinhart i hate when she gets hate or is sad :( ac/?
Repost from @jeremycampofficial • I appreciate all the support and love for #IStillBelieve. It's been cool to see all the early reviews and messages I have received from so many people. Check out what they're saying about this powerful true story. (➡swipe to see)⁠⠀ ⁠⠀ Find tickets for @IStillBelieve movie at https://tickets.istillbelieve.movie/
What an inspiring movie full of hope and promise... @istillbelieve is a MUST WATCH. @jeremycampofficial Thank you for the pain you had to endure to shoot this film. May millions be touched and saved as a result! @erwinbros you ROCK! #erwinbrothers #counterculturemom #kingdomentertainment #jeremycamp
Who will you take with you to see #IStillBelieve this weekend? 🥰 Showing at @wallis_cinemas in our @MitchamSquare.🥤🍿 🎟Tickets: http://bit.ly/3aquROO 📸CREDIT: @Wallis_Cinemas #walliscinemas #walliscinemasmitcham #cinemasmitcham #istillbelievemovie #mitchamsquare #mitchamsa #torrenspark #adelaideentertainment #kjapa #brittrobertson #melissaroxburgh #nathanparsons #shaniatwain #garysinise #tanyachrisiansen #rebeccachulew #truestory #jeremycamp #christianmusicstar
Don't miss KJ Apa as he portrays Jeremy Camp, an award-winning singer with a story of love and loss to tell. 🎸 𝐈 𝐒𝐓𝐈𝐋𝐋 𝐁𝐄𝐋𝐈𝐄𝐕𝐄 opens in cinemas today. Catch it at Golden Village, WE Cinemas, EagleWings or Salt Theatres. #kjapa #brittrobertson #jeremycamp
┆📸┆ ▸ «Gazie ai mie amici che sono venuti a supportarmi stasera! Vi amo ragazzi! » Britt Robertson sulla sua Instastory. [11/03]. ▸ «Thank you to my friends for coming to support me tonight! Love you guys! » Britt Robertson on her Instastory.[11/03].
There are three new wide releases this weekend The Christian Drama I still Believe, the action film Bloodshot, and the thriller film The Hunt, I Still Believe should top newcomers but Onward should remain number one this weekend:)!👌🏾😎 Weekend Projections Onward $25 Million I Still Believe $10 Million Bloodshot $9 Million The Invisible Man $8 Million The Hunt $7 Million #onward #bloodshot #theinvisibleman #thehunt #boxoffice #movies #cinemafilmfinder
Nashville premiere of #IStillBelieve. - - #nashville #jeremycamp #erwinbrothers #tenthavenuenorth #faithbased #shaniatwain #kjapa
I Still Believe: Trailers and Videos
I Still Believe (2020 Movie) Official Clip "It's A Date" | KJ Apa, Britt Robertson
I Still Believe | Matt Maher
I Still Believe (2020 Movie) Official Clip "I'm So In" | KJ Apa, Britt Robertson
Jeremy Camp - I Still Believe (Music Video)
KJ Apa Talks Playing Jeremy in I Still Believe
I Still Believe - 'OK' Clip
I Still Believe - Faith, Hope, Love
I Still Believe
Britt Robertson Talks Playing Melissa in I Still Believe
I STILL BELIEVE Clip - Date (2020) Jeremy Camp
Britt Robertson Interview I Still Believe Red Carpet Premiere
I Still Believe Movie Trailer
'I Still Believe' Premiere
I Still Believe (2020 Movie) Official Clip "Your Truth" | KJ Apa, Britt Robertson
I Still Believe Red Carpet Premiere: KJ Apa, Britt Robertson, Shania Twain, Gary Sinise
K.J. Apa Shares Hardest American Word to Learn and 'I Still Believe' Movie | The View
I STILL BELIEVE All Clips \u0026 Trailer (2020)
I Still Believe - Jeremy Camp \u0026 Reuben
I Still Believe (2020 Movie) Official Clip "OK" | KJ Apa, Britt Robertson
KJ Apa And Britt Robertson Talk Reuniting In 'I Still Believe'
Nightcore - I Still Believe
KJ Apa Says 'I Still Believe' Is The Most Important Project He's Done
I Still Believe - Rebecca St. James Endorsement
I STILL BELIEVE All Movie Clips + Trailer (2020)
I Still Believe - 'It's A Date' Scene
I Still Believe - Parents
KJ Apa - I Still Believe (Music Video from 'I Still Believe')
I Still Believe - Movie Review