Photo Gallery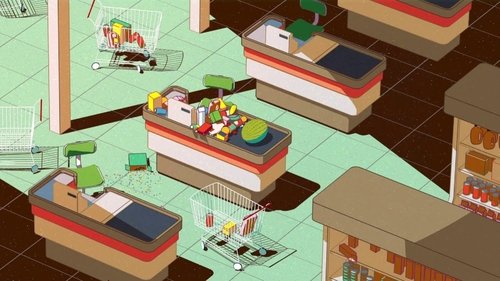 bridge // Hamburg-Veddel (BallinStadt), Germany // 12.06.2020 #veddel #hamburgveddel #hamburg #nopeople #street #streetphotography #emptystreets #ballinstadt #lessismore #less #veddelerbogen
Beautiful Venice - not crowded at all, really gorgeous #potd #venice #italy #canalegrandevenezia #rialtobridge #piazzasanmarco #gorgeouscity
"This is the old Littlewoods building where hundreds of thousands of catalogue orders were processed when the building was in it's prime. (I believe) It's now been left in a derelict state, waiting it's rebuild as a sound stage and movie studios over the next five years." . . captured by: Matthew Daniels . . do you like to take pictures of abandoned places? share your photos with us and we'll mention you in the description! 📸 . . if you ❤️ our content, you must follow us: 👉 @desertedeyes 👈 👉 @desertedeyes 👈 👉 @desertedeyes 👈 . . . #abandoned_places #abandoned_junkies #abandonedbuildings #creepyhouse #deserted #desertedplaces #urbanarchitecture #abandonedplaces #abandonedgallery #abandonedafterdark #decay_explorers #abandonedworld #lostplacesphotography #decay #lostplace #grittyside #decaynation #urbex_apocalypse #urbexexploration #abandonedjunkies #abandoned
How many years you think this place is abandoned? 🏚️ . . do you like to take pictures of abandoned places? share your photos with us and we'll mention you in the description! 📸 . . if you ❤️ our content, you must follow us: 👉 @desertedeyes 👈 👉 @desertedeyes 👈 👉 @desertedeyes 👈 . . . #abandoned_places #abandoned_junkies #abandonedbuildings #creepyhouse #deserted #desertedplaces #urbanarchitecture #abandonedplaces #abandonedgallery #abandonedafterdark #decay_explorers #abandonedworld #lostplacesphotography #decay #lostplace #grittyside #decaynation #urbex_apocalypse #urbexexploration #abandonedjunkies #abandoned
Green Avenue, Westmount April 4,2020 8 pm. , . , . , . , #restezchezvous #montreal #isolation #noonearound #empty #emptystreets #deserted #nighttimeinmontreal #nightimeinthecity #canada #quebec #socialdistance #gohome #stayathome #getoutofhere #aloneagain #covidlockdown #nooneisworking #nightlights #downtown #beautyofthenight #streetphotography #ghosttown #desertedstreets #socialdistancing #montrealjetaime❤️ #montrealjetaime #westmount, #greenavenue
Street art in Lisbon. #willwildpho
There's just something obvious about emptiness, even when you try to convince yourself otherwise. . . . #selfiegram #selfie #emptyspace #selfiesaturday #selfie #trainstation #train #selfie_time #selfietime #empty
#abandonedplaces #fabryka #factory #building #budynek #wall #ściana #architecture #architecturephotography #outdoors #nazewnątrz #entrance #wejście #urbex #urbexphotography #windows #okna #abandoned #abandedphotography #opuszczone #opuszczonemiejsca #urban #urbanphotography #noperson #empty #warehouse #magazyn #agnieszkas37
How liberating it is to pursue wholeness instead of perfection!☕✨ . . . . . . . . . . . . . . . . . . . . . . . . . . . . . . . . . . . . . . . . . . . . . . . . . . . . . . . #oneplus_india#onepluslife#onepluscommunity#awayfromchaos#budpoi #mypixeldiary_pupils#photographers_of_india #india_undiscovered #_tcoi #indiabeats #indiapictures #indiapictures#emptyplaces#himachaltourism #onehimachal #highonhimalayas hi#instahimachal #himalayangeographic #hippieinhills #streetsofhimalayas #oneplusclicks #wph #framework #minimalism #india_everyday #expofilm #mountains #india_lens #indianphotographyhub #indiabeats
📓 Carnet de Passages, photography artbook. 📓⁣⁣⁣ (Preview)⁣ H-Art/Man Editions is a publishing house that develops its activities around conception, edition of books, logotypes, photos ; highlighting businesses, through writing and photography. It sells the work of the photographer Heloïse Peyre. "Carnet de Passages" tells a visual story of these buildings before their imminent rehabilitation. Keeping traces of our historical memory.⁣⁣⁣ ⁣⁣⁣ ✍🏼 In collaboration with Luca Ecuyer, Amelie Fabre and Mathilde Colson, we worked on the layout of the artbook, with graphic elements, and inserts of tracing papers highlighting text and photography.⁣⁣⁣ ⁣⁣⁣ 📷 Photographies @heloisepeyrephotographie⁣⁣⁣ See the entire project on behance, and h-artman.com ⁣⁣⁣ ⁣⁣⁣ #designdaily #freelancers #editorialdesign #photographybook #graphicdesignersclub #urbexart #abstractphotoart #explorationurbaine #printstudio #layouts #publishinghouse #bookcoverart #graphicdesignservices #designworks #freelancinglife #abandonnedplaces #printdesigns #printingdesign #pagelayout #photographybooks
Walking alone where normally would be walking many. · · · · · · #corona #covid19 #neueperspektiven #berlin #coronaalltag #nobodyoutthere #empty #thequarantineeffect #physicaldistancing #newnormal #berlininstagram #berlin365 #berlintagundnacht #berlinickliebedir #berlinphotography #berlinmitte #berlin_places_faces #wonderlustberlin #berlinbreeze #berlinmood #berlinmoods #dasechteberlin #visitberlin #spreebogen #regierungsviertel #windows #facade #structure #berlinarchitecture
what do you think of this abandoned wooden walled house? . . do you like to take pictures of abandoned places? share your photos with us and we'll mention you in the description! 📸 . . if you ❤️ our content, you must follow us: 👉 @desertedeyes 👈 👉 @desertedeyes 👈 👉 @desertedeyes 👈 . . . #abandoned_places #abandoned_junkies #abandonedbuildings #creepyhouse #deserted #desertedplaces #urbanarchitecture #abandonedplaces #abandonedgallery #abandonedafterdark #decay_explorers #abandonedworld #lostplacesphotography #decay #lostplace #grittyside #decaynation #urbex_apocalypse #urbexexploration #abandonedjunkies #abandoned
...red? (3.) . . . #redpostbox #mailbox #postbox #bucadellelettere #edicolavotiva #edicolasacra #allthealleys #scorciitaliani #italiadascoprire #bitsofbuildings #iwalkedthisstreet #doorsofmantova #igmantova #igersmantova #spokenmantova #labellamantova #vivomantova #volgomantova #theprettycities #whatitalyis #prettylittleitaly #visititalia #paesaggiourbano #urbanlandscape #streethunters #street_unseen #streetsineurope #facadelovers #facadesofbuildings
Hi Guys, we wish you a beautiful weekend. Maybe you can go out a few steps in order to enjoy the first sunbeams with Ambra :) . . . #swissdesign #affordableluxury #zürich #switzerland #zurich #schweiz #stayathome #staysafe #umbrella #regenschirm #sonnenschirm #parasol #staystrong #stayhome #allthebest #sun #spring #workfromhome #staytogether #goodmood #bestrong #makethebest #makethebestofit #style #trend #accessories #luxuryaccesoires #exclusiv
Abandoned Goussainville Mansion in France. 🇫🇷 . . do you like to take pictures of abandoned places? share your photos with us and we'll mention you in the description! 📸 . . if you ❤️ our content, you must follow us: 👉 @desertedeyes 👈 👉 @desertedeyes 👈 👉 @desertedeyes 👈 . . . #abandoned_places #abandoned_junkies #abandonedbuildings #creepyhouse #deserted #desertedplaces #urbanarchitecture #abandonedplaces #abandonedgallery #abandonedafterdark #decay_explorers #abandonedworld #lostplacesphotography #decay #lostplace #grittyside #decaynation #urbex_apocalypse #urbexexploration #abandonedjunkies #abandoned #goussainville #france #abandonedfrance
Passage Talleyrand #willwildphoto
i am loosing weeks and weeks of time. why can't i remember anything ? why am i empty? please tell me how to feel reality. i want to be whole once again #traumacore #aesthetic #usedcore #dreamcore #baby #babycore #pastelgoth #cursed #pastlife #nostalgiacore #nostalgia #weirdcore #oddcore #webcore #softcore #backrooms #childhood #familiar #haunted #unsettling #cursed #pastelgoth
Empty city, telephone box, Cadogan Square, Glasgow #Anderston #glasgowarchitecture #70sarchitecture #megastructures #concrete #architecture #architecturephotography #emptycity #quietcity #modernistarchitecture #anderstoncentre #richardseifertarchitect #telephonebox #retrophone #oldphonebox
City tour guide on a boat - there must be an audience, somewhere.... · · · · #corona #covid19 #neueperspektiven #berlinmitte #berlin #coronaalltag #nobodyoutthere #thequarantineeffect #coronablues #physicaldistancing #newnormal #berlininstagram #berlin365 #berlintagundnacht #berlinickliebedir #berlinphotography #berlinmitte #berlin_places_faces #wonderlustberlin #berlinbreeze #berlinmood #berlinmoods #berlin2go #dasechteberlin #berlinstreetphotography #visitberlin #spreebogen #spreeschifffahrt #regierungsviertel #dailywork
Empty city, Cadogan Square, Glasgow #Anderston #glasgowarchitecture #70sarchitecture #megastructures #concrete #architecture #architecturephotography #emptycity #quietcity #modernistarchitecture #angles #anderstoncentre #richardseifertarchitect #blackandwhite #blackandwhitearchitecture
i have not felt real for a week now. i can't feel a thing on my fingers. no ability to touch just numb. please please please. nevermind, i like it here. feels like limbo, it feels like im in between reality and hell. maybe these memories are just a place between here. between reality and what used to be. @nostalgiac0re #traumacore #aesthetic #usedcore #dreamcore #baby #babycore #pastelgoth #cursed #pastlife #nostalgiacore #nostalgia #weirdcore #oddcore #webcore #softcore #backrooms #childhood #familiar #haunted #unsettling #cursed #pastelgoth
Canary Wharf as unusual!⁣🏙🤷🏽‍♀️ ⁣ #canarywharf #london #londonlife #socialdistancing #nofilters #noedit #unusual #cityofglass #shopping #socialdistancing2020 #shoppingmall #canarywharflondon
⠀ тепло ⠀ #lightpoetry #shadowplay #emptyplaces #poetryofsimplethings
Reclaimed by nature! 🌳🌳 . . do you like to take pictures of abandoned places? share your photos with us and we'll mention you in the description! 📸 . . if you ❤️ our content, you must follow us: 👉 @desertedeyes 👈 👉 @desertedeyes 👈 👉 @desertedeyes 👈 . . . #abandoned_places #abandoned_junkies #abandonedbuildings #creepyhouse #deserted #desertedplaces #urbanarchitecture #abandonedplaces #abandonedgallery #abandonedafterdark #decay_explorers #abandonedworld #lostplacesphotography #decay #lostplace #grittyside #decaynation #urbex_apocalypse #urbexexploration #abandonedjunkies #abandoned
PLAZA FIESTA Chihuahua, Chih. 2018 #ceballosArquitectos #chihuahua #exteriors #commerciallocation #localcomercial #sectorinmobiliario #localescomerciales #redbrick #facade #building #brickwall #alleyway #crosswalk #emptystreets #plazacomercial #notraffic #urbanlandscape #nigthwalks #locales #localescomerciales #centroscomerciales #plazaFiesta #nightstreet #ledline #downlight #modernlighting #outdoorlighting #walllight #ledlightstrip #commerciallighting
tw; blood the family home, the ants have infested the birthday cake by the sink, rotting. every day i get older and every day i forget more and more of why i am in constant pain. are these my memories or someone before me ? am i living through someone else's pain ? the blood stained all those good times like my tears burnt my skin every year i age. @nostalgiac0re #traumacore #aesthetic #usedcore #dreamcore #baby #babycore #pastelgoth #cursed #pastlife #nostalgiacore #nostalgia #weirdcore #oddcore #webcore #softcore #backrooms #childhood #familiar #haunted #unsettling #cursed #pastel
if i was prettier would you love me? if i was thinner, would you stay? i tried being more than nothing. you held my thighs and told me you loved me just how i was. if this was true then why did you leave? if i was the one why are we strangers? @nostalgiac0re #traumacore #aesthetic #usedcore #dreamcore #baby #babycore #pastelgoth #cursed #pastlife #nostalgiacore #nostalgia #weirdcore #oddcore #webcore #softcore #backrooms #childhood #familiar #haunted #unsettling #cursed #pastelgoth
Empty Places: Trailers and Videos
BEACH HEAVEN IN EL NIDO! 🇵🇭 DULI \u0026 SECRET BEACH (PHILIPPINES)
EMPTY CINQUE TERRE ITALY AFTER LOCKDOWN| CHASING THE MOMENT| TRAVEL JUNE2020
London's famous tourist places deserted in lockdown | Cycle ride through central London, UK
Dead mom - Empty places
Red Light District Amsterdam, Empty Streets Amid Pandemic - 🇳🇱 Netherlands - 4K Virtual Tour
Let God Fill Your Empty Places - Crossmap Inspiration
Empty places | Lockdown
TENERIFE PHASE 2 PLACES FULL OF PEOPLE BEFORE CORONAVIRUS AND EMPTY NOW.
shishi - Empty
Familiar but uncomfortable empty places with unnerving music
Empty Places (Free Hip Hop Beat/ No Copyright Music for Vlogs and Stuff)
LOCKDOWN VIEW | KTM | CINEMATIC | ( Places where we used to be around everyday Now its EMPTY )
Empty Airport
Victory Begins In The Dark | Joel Osteen
Empty Sydney
Walking in New York City During Curfew - Empty Streets [4K]
Empty Spaces
MYSTERY OF THE VANISHING FAMILY FLED WHY? ( FORCED TO LEAVE? ) ABANDONED MANSION!
EMPTY PLACES AROUND THE WORLD UNDER CORONAVIRUS LOCKDOWN
Kenopsia Compilation- The Forlorn Feeling of Empty Places that Aren't Usually Empty
'Le Grand Rendez-Vous' — Charles Leclerc and the Ferrari SF90 Stradale — One guy. No traffic.
I Went To Scotland With No Clothes • The Empty Suitcase Show
WHAT IT'S LIKE TO TRAVEL TO PORTUGAL ADMID CORONAVIRUS | TRAVEL VLOG
Hinds - Waiting For You (Official Audio)
Walking in Empty Central London 2020 | London Eye to Buckingham Palace
Walking in Empty Central London 2020 | Chancery Lane to Aldwych
Salvador Guida . Empty Places. Montaje
Empty Places // Geoffroy DE CRÉCY
The Empty Places