പുണ്യാളന്‍ പ്രൈവറ്റ് ലിമിറ്റഡ് Photo Gallery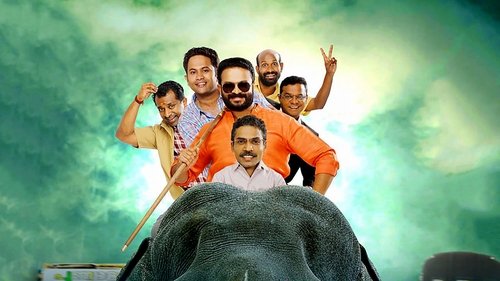 #bookingstarted #PunyalanPrivateLimited
#PunyalanPrivateLimited Teaser 2 ?? November 17th Release!!
Just 2more days to go #Punyalanprivatelimited #jayasurya #comedy #Malayalam #movie #india #kerala #thrissur @jayasurya555 @jofaso_official @sarithajayasurya @jayasurya_fans
Kerala Boxoffice is passing through a dry period with no big releases & poor theatre occupancies ?Literally no big releases untill Xmas season makes trade dull ?Only major release in this period #PunyalanPrivateLimited releases on #Nov17 ?Hope it revives BO #ranjithsankar ? Cinema Koott | Where Entertainment Begins !!
I made this cover ? Punyalan Private Limited on Friday releasing. All the very best? #medivaduvai #jayasurya #malayalammovie #malayalmcinema #ajuvarghese #jofaso_official #newmovies #malayalam #mallupage
Thanks Jabir Pulackal:) #PunyalanPrivateLimited #jayasurya
#PunyalanPrivateLimited To open in more than 100 screens rest of India ! Superb charting by foxstarindia!! More than 250 screens all over!! ❤❤❤
#jayasurya #PunyalanPrivateLimited theater list.
#Punyalanprivatelimited from tomorrow #jayasurya #comedy #kerala #movie #Malayalam @jayasurya555 @sarithajayasurya @jofaso_official @arya.badai @dharmajanbolgattyofficial
#mynext #productlaunch #trailer We had a contest regarding the next business of Joy thakolkaran in ... We got so many guesses.. Some weird Some way too common... Anyways it's finally time to reveal what it really is!!! So here we go the product launch of Punyalan 2... Our first ever trailer... ?
Outside kerala #PunyalanPrivateLimited
Questions to be asked... ???? #filim #teaser #jayasurya @jayasurya555 #ajuvarghese @ajuvarghese #dharmajan @dharmajanbolgattyofficial #kl58trolls #live #movies
#jayettan #ranjithshankar #tomorrowownwards
Punyalan Private Limited: Trailers and Videos
Punyalan Pvt Ltd Trailer Reaction Video || Sulaiman Vlogs
Punyalan 2 Trailer is Now #Trending |JayaSurya |Ranjith Sankar| Punyalan Private Limited|November 17
Punyalan Private Limited Official Trailer | Jayasurya | Ranjith Sankar | Aju Varghese
Punyalan Private Limited Vs Boss Baby Remix
Punyalan Private Limited Official Teaser 2 | Jayasurya | Ranjith Sankar | Aju Varghese
Punyalan Private Limited | Naalu Kombulla Kunjaana | Vineeth Sreenivasan | Jayasurya | Official
Punyalan Private Limited - making video 2017
Punyalan Private Limited - Moviebuff Spotlight | Jayasurya, Aju Varghese | Ranjith Sankar
Punyalan Private Limited | Naalu Kombulla Kunjaana | Vineeth Sreenivasan | Jayasurya | Official
Punyalan Private Limited Songs | 2 Songs | Jayasurya | Aju Varghese | Dharmajan
PUNYALAN PRIVATE LIMITED Malayalam Movie Review
Punyalan Private Limited Official Trailer | Jayasurya | Ranjith Sankar | Aju Varghese
Punyalan private limited sad scene