8年越しの花嫁 奇跡の実話 Photo Gallery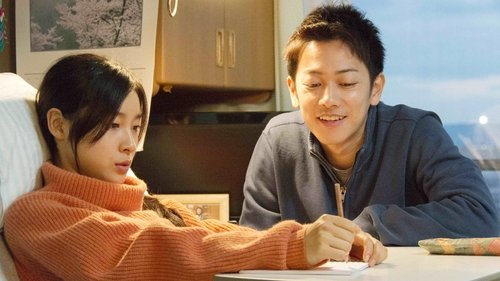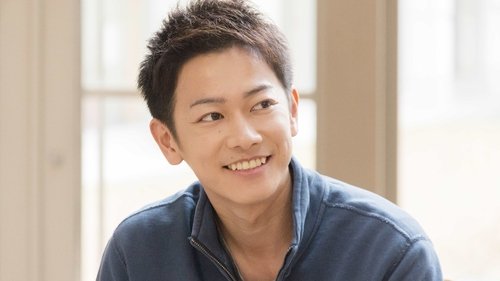 I love Naive ? ?? #takechan #takeru #takerusato #takerusatoh #satohtakeru #satotakeru #aktor #actor #movie #film #japonia #japan #japanese #佐藤健 #portret #portrait #8nengoshinohanayome #8年越しの花嫁 #8yearengagement #nihon #japoński #serial #drama #naive #kracie
#takechan #takeru #takerusato #takerusatoh #satohtakeru #satotakeru #aktor #actor #movie #film #japonia #japan #japanese #佐藤健 #portret #portrait #8nengoshinohanayome #8年越しの花嫁 #8yearengagement #nihon #japoński #serial #drama
Takeru Satoh and his Movie + Drama #satohtakeru #takerusatoh #rurounikenshin #emitakei #munetakaaoki #tatsuyafujiwara #tennonoryoriban #kiritanikenta #suzukiryohei #ajindemihuman #gouayano #yuushirota #bakuman #nanakomatsu #kamikiryunosuke #theliarandhislover #shoheimiura #masatakakubota #ifcatsdisappearedfromtheworld #atsurowatanabe #q10 #kakukento #atsukomaeda And his new Movie #japanmovie #jdorama #japanactor
[movie trailer] The 8-Year Engagement / Bride for 8 Years 8 Nen Goshi no Hanayome #8年越しの花嫁 Release Date: December 16, 2017 Cast: #TakeruSatoh#佐藤健 - Hisashi #TaoTsuchiya#土屋太鳳 - Mai #HirokoYakushimaru#薬師丸ひろ子 - Hatsumi Nakahara #TettaSugimoto#杉本哲太- Koji Nakahara #KazukiKitamura#北村一輝 - Shibata #KentaHamano - Kosuke Murota #YuriNakamura - Mamiko Shimao #KeisukeHoribe - Doctor Wada #KanjiFurutachi - CEO of somen factory Plot Hisashi (Takeru Satoh) and Mai (Tao Tsuchiya) are set to have their wedding ceremony in 3 months, but Mai falls ill and lapses into a coma. Hisashi does not give up on his fiance and prays for her recovery. Finally, Mai wakes up, but she doesn't have any memory of Hisashi. Based on autobiographical novel "8 Nen Goshi no Hanayome Kimi no Me ga Sametanara" by Hisashi Nakahara and Mai Nakahara (first published July 1, 2015 by SHUFUNOTOMO) #the8yearengagement#japanesemovie#eiga#jmovie#filmjepang#asianmovie#peliculajaponesa#japanesefilm#trailer#bridefor8years#japão#japón#8NenGoshinohanayome映画
Credit Fieldcasterjp . . #takerusatoh #satohtakeru #佐藤健 ##taotsuchiya #8年越しの花嫁 #土屋太鳳 #8NenGoshinoHanayome #the8yearengagement
#takechan #takeru #takerusato #takerusatoh #satohtakeru #satotakeru #aktor #actor #movie #film #japonia #japan #japanese #佐藤健 #portret #portrait #8nengoshinohanayome #8年越しの花嫁 #8yearengagement #nihon #japoński #serial #drama
3/3 the 8-year engagement #takerusato #taotsuchiya Feelsssnyaaaaaaaa omggg #the8yearengagement
Takeru Satoh & Tsuchiya Tao are getting married ? . . . #8NenGoshinoHanayome #Bridefor8Years #The8YearEngagement ?
Takeru and Tao (Wedding Photo) from movie 'The 8 Year Engagement'. . Release: December 16, 2017. #TakeruSato #佐藤健 #TaoTsuchiya #土屋太鳳 #8年越しの花嫁 #The8YearEngagement #actor #俳優 #JMOVIE #JapaneseMovie
#takechan #takeru #takerusato #takerusatoh #satohtakeru #satotakeru #aktor #actor #movie #film #japonia #japan #japanese #佐藤健 #portret #portrait #8nengoshinohanayome #8年越しの花嫁 #8yearengagement #nihon #japoński #serial #drama
The 8-Year Engagement: Trailers and Videos
Titanic - Official Re-Release Trailer (2017) Leonardo DiCaprio, Kate Winslet Romance Movie HD
Prince Harry and Meghan Markle Engagement: Full Interview
The REAL Reason Jennifer Hudson FEARS Her Ex-Fiance David Otunga
Released the movie '8 nengoshi no hanayome' (The 8-Year Engagement)
Proposal of the year?
Body language expert's verdict on Harry and Meghan's historic announcement
Reactions To The Royal Engagement of Meghan Markle to Prince Harry (2017)
恋愛映画フル2017 『8年越しの花嫁 奇跡の実話』 The 8-Year Engagement
The TRUTH About Our Engagement!!
Stranger Carries Woman to Marathon Finish Line