Photo Gallery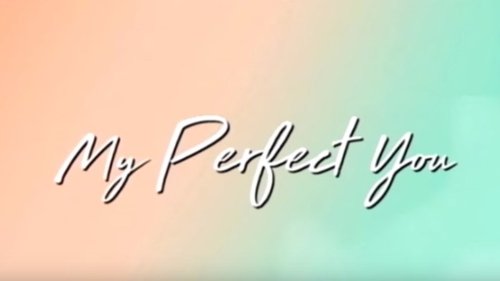 KUDOS to PIA WURTZBACH too! I enjoyed watching your character and you surely gave justice to ABI's role... ABI-lieve umpisa pa lang to and marami pang magagandang roles na magagampanan mo in the future. Ang galing mo PIA! @piawurtzbach ???? #piawurtzbach #geraldanderson #starcinema #MyPerfectYouNowShowing
Done watching #MyPerfectYou!..? Grabe hats off sa team! Ang galing ng story! And yung twist! Super relate as a Life Coach and Mental Health advocate. Mukhang first time kong mapapagawa ng movie review. Will post it on my page na lang.☺️ . Grabe yung feeling tonight. Intense na ewan na mixed emotion. Ang galing! . Pero ang mas nakakatuwa eh yung pagkalabas ng church bigla lang naisipang manuod ng movie.? Sakto abot sa last full show.
Congrats @andersongeraldjr Now Showing #Burn #Abi-lib #pangBestActor ka sa movie #galingmo galing ni @piawurtzbach #napaiyakakosamovie #galingngcinematography #galingniDirekCGM ??????????????????
I'm so inlove with you ??❤️❤️ @piawurtzbach #MyPerfectYou
When we're facing challenges, we need to be strong enough not only to confront them head on but to overcome them, to beat them, so that in the end, we can use these challenges to our advantage. We can use these to better ourselves, to better our lives. 2 Consider it pure joy, my brothers and sisters, whenever you face trials of many kinds, 3 because you know that the testing of your faith produces perseverance. James 1:2-4 New International Version (NIV) #fightforyourfaith #myperfectyou
So Cute?❤ Regrann from @larawurtzbachmanze - Hi! I'm Abi! Welcome to Sunshii... ay. Correction, mummy said my name is Lara. Toinks ?? My Perfect You is out in cinemas nationwide starting today! Tita @piawurtzbach did very well ☺️❤️ #starcinema - #regrann #PiaWurtzbach #LaraLove
#[email protected]@real.miho_nishida Invited at the Grand Premiere night of#myperfectyou #starmagicphilsigpost
#Repost from @andersongeraldjr by @multisave_app ••• Everybody needs an Abi .. #abi #burn #nowshowingincinemas #GeraldAnderson
#Repost from @starcinema by @multisave_app ••• Thanks for the block screening, AshRalds! #MyPerfectYou ✨ #MyPerfectYouNowShowing #GeraldAnderson
#PiaWurtzbach promoting in Dubai. Nood na guys!? vid.ctto's
My Perfect You: Trailers and Videos
Starstudded Premiere Night of 'My Perfect You' With MayWard, McCoy, Maris etc.
My Perfect You Premiere Night MayWard, Marco, Maris, Mccoy Etc
[FULL] 'My Perfect You' Grand Media Launch
"My Perfect You" Grand Media Launch #MyPerfectYou #MyPerfectYouGrandMediaLaunch
TWBA: Pia and Gerald talk about their roles in 'My Perfect You'
OFFICIAL TEASER | 'My Perfect You'
Maris Racal at the My Perfect You Grand Premiere
OFFICIAL TRAILER | 'My Perfect You' | Gerald Anderson and Pia Wurtzbach
My Perfect You Trailer (2018) | Gerald Anderson, Pia Wurtzbach
Teaser | Find the perfect love with Pia and Gerald! | 'My Perfect You'
Maymay Entrata binugbog si Marco Gallo \u0026 Edward Barber sa the My Perfect You Grand Premiere Night
[LYRIC VIDEO] 'Binibini' by Jason Dy | My Perfect You
Premiere Night | 'My Perfect You' | Gerald Anderson, Pia Wurtzbach
1 Day To Go! | 'My Perfect You' | Gerald Anderson and Pia Wurtzbach