Rifftrax Live: Return of the Swamp Thing Posters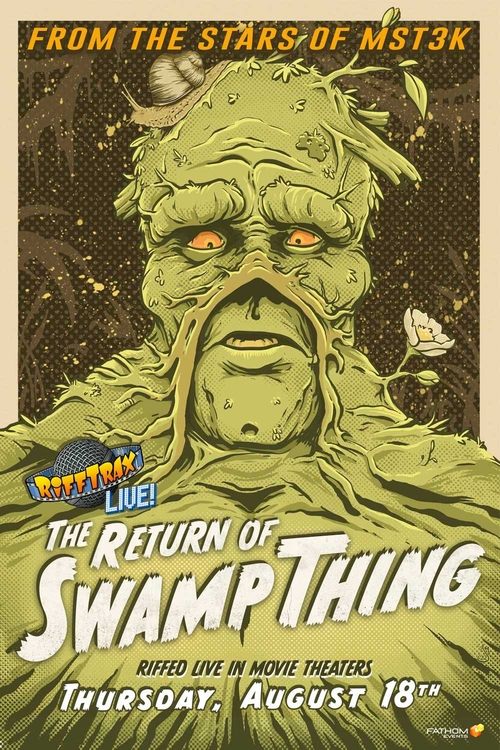 Rifftrax Live: Return of the Swamp Thing: Trailers and Videos
RiffTrax: The Game with Team FourStar and Little Kuriboh!
The RiffTones: Your Ever-lovin' Swamp Thing (Official Music Video)
LIVE CHAT! PIRATE RADIO EDITION!
RiffTrax: Day of the Assassin (Trailer)
Rifftrax's Bill Corbett on Selecting Movies, Tommy Wiseau, Birdemic, Hobgoblins and More! (2020)
RiffTrax Presents: The Brain That Wouldn't Die (Trailer)
Let's Play #RiffTraxTheGame with @Evil Uno @Allison Pregler and RiffTrax Writer Jason Miller!
Brandon's Cult Movie Reviews: CONQUEST
Rifftrax Live: Starship Troopers (Jan. 27, 2016)