Photo Gallery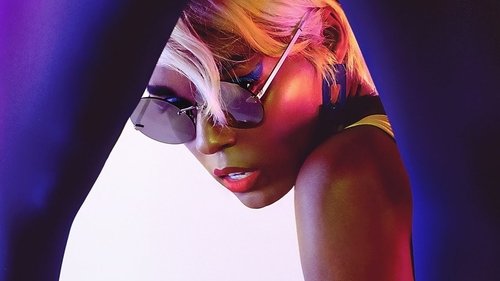 Loving the new video for 'I Like That' by Janelle Monae. Here's 20/100 for The 100 Day Project, just drawing the amazing costumes. . . . . . #The100dayproject #DirtyComputer #janellemonae #portrait #illustration #digitalillustration #senseofcreativity @dailydesignpick #illustrationlove #editorialillustration @TheAIB #designinspiration #illustrationoftheday #getitmonthly #womenwhodraw @designarf #illustrationwork #instartist #ballpitmag @illustrationhowl @illustree @graphicdesigncentral #picame #huffpostarts
about last night.... #JanelleMonae & #LupitaNyongo dancing to #MakeMeFeel at #DirtyComputer advance screening in #NewYorkCity
Presale Starts Wednesday at 10am local time! #DirtyComputer out FRIDAY!
Our favorite eletra-sophista-funky fandroid Cindy Manweather has been buzzing since last week. @Janellemonae is getting us going for the emotion picture that is #DirtyComputer. Dropping the visual and track for "I Like That" then announcing there is a tour for the project and purchasing tickets will give you access to the digital copy of the album. April 27th is going to be a great day!!!
#DirtyComputer is almost here!!! #427 ????????...Visuals now available for #ILikeThat #JanelleMonae
Had the privilege of attending the screening of Janelle Monae's emotion picture "Dirty Computer" last night and it blew my mind ??? seriously cannot wait for the world to see it. She's created a masterpiece ??‍♀️ (also died a little when lupita nyang'o started dancing with Janelle to "make me feel") sometimes you just gotta ???? #janellemonae #fandroid #2018 #makemefeel #jane #nyliving
Discover #Afrofuturism by @janellemonae on @Spotify's Black History hub. #BlackHistoryIsNow #dirtycomputer
I've been so excited to share this and it's finally out. "Make Me Feel" by @janellemonae directed by Alan Ferguson. So much fun to color - look at that production design! Track is amazing too, go check it out ???
we like that ? - neues von @janellemonae. album "dirty computer" erscheint am freitag! #janellemonae #ilikethat #pussypower #neuemusik #newmusicfriday
#musicvideo for #ILikeThat by @janellemonae is out now ? ?? #DirtyComputer will be released this Friday!
@janellemonae is going on tour this year for her new album which come out tomorrow. The tickets are available now at jmonae.com. #janellemonae #tour #dirtycomputertour #tickets #outnow‼️‼️
#JanelleMonae chose to wear a #MaisonTheFaux dress with #Asos boots for the NYC Screening of her motion picture for #DirtyComputer Album. #ibwotamasimbi #entertainment #blog #abroad #movies #tv #djangounchained #film #actress #djangojane #hitmaker #fashionista #popculture #insta #blogger
? set your alarms for 11pm tonight so you don't miss the broadcast premiere of @janellemonae's #DIRTYCOMPUTER (the emotion picture) on MTV & BET ???
So proud of this beautiful human being @janellemonae for coming out as pansexual. She is a beacon of light for so many. I will be watching the premier of Dirty Computer on Bet tonight. #janellemonae #pansexual #queer #blackgirlmagic
Looking forward to hearing the new @janellemonae album "Dirty Computer" tomorrow. Back in 2011 at the Big Chill Festival in Herefordshire, I stumbled upon Janelle covering the Jackson 5's "I Want You Back" and was instantly blown away. The following day I rushed out and bought "Archandroid" and it quickly became one of my favourite records. Essential listening. ... .. . #BBR #BlackBottleRenegades #BlackBottles #WeOwnTheNight #TheMovement #LucBelaire #BelaireLuxe #BelaireGold #BelaireFantome #WeAreTheNight #music #hiphop #rnb #cdj #serato #mixer #mixtape #mashup #janellemonae #records #recordcollection #vinyl
?EXCLUSIVE? Who's excited for @janellemonae's #DIRTYCOMPUTER premiere tonight? ?‍♀️?‍♂️ To get you even more excited we've got three exclusive clips, swipe through to get a sneak peek before watching the full 'emotion picture' on MTV at 11pm ??
'I believe in free thinking. But I don't believe in free thinking that's rooted in or at the expense of the oppressed. So if your free thinking is used as fuel by oppressors to continue to oppress Black people and minorities I think it's bullshit and it's not okay.' - Queen @janellemonae saying what we all feel regarding #KanyeWest on her recent @ebrointheam interview. Be sure to cop #DirtyComputer and the accompanying #EmotionPicture this week. I can't wait to see her at @afropunk Always a Queen ? Let me know what your favorite tracks on the album are thus far. Yeezy been stressing me out, I need to talk about something else ? #JanelleMonae #Pynk #DjangoJane #ILikeThat #MakeMeFeel #Fandroid #BlackGirlMagic #AfroAesthetics #Melanin
#MorningAffirmation : when you are unapologetically you, you reflect the beauty of your soul to the world. trying to be normal is absolutely boring. remember, "you don't have to explain yourself and tell people everything. you owe no one any explanation of what you do. your life is yours, not theirs" @rules.relationship . . . Who else is pumped for @janellemonae's release of #DirtyComputer tomorrow??
2night! @janellemonae #dirtycomputer
Up all night trying to crack that presale code. Thanks, Twitter. #janellemonae #dirtycomputer
I can't wait to see you on July 5th, @janellemonae !! Forever my hero! Thanks @lfisher0917 for the tickets!!! Ahhh!! . . . . . #janellemonae #omg #soexcited #hero #crush #forevercrush #love #life #herostatus #concert #tickets #chicagotheatre #chicago
Q.U.E.E.N. ??? @janellemonae #DirtyComputer
#living for this #album ! #loved the #single #releases over last few months, and this is in my #favourite albums of the year so far. If you love #music this is one for you, full of #soul #funk #rnb ! @janellemonae #janellemonae #newrelease #spotify #2018 #musiclover #goodmusic
wake up #janellemonae #dirtycomputer
"Black girl magic, y'all can't stand it!" ?? @janellemonae, 2015 #fbf
Y'all need to get on this right now! This whole album is ???! I mean, damn. Feeling this whole vibe @janellemonae - thank you! #DirtyComputer #music #newalbum #janellemonae #pynk #screwed #makemefeel #ilikethat
@janellemonae is giving me my WHOLE life right now with this record. Got the entire album on repeat. #jannellemonae
Don't anyone bother me today, I'm busy with #DirtyComputer ?????
Janelle Monáe came out as queer/bi/pan in an interview in Rolling Stone today. Even in 2018, this is an act of bravery, and I'm so happy for her.
I like that ??? #newmusic #janellemonae #newamazingmusic #loveit #musiclove #flowers #flowerlove #dianthus
Dirty Computer: Trailers and Videos
Janelle Monae Reveals The First Time Prince Called Her, Talks Vagina Pants, \u0026 More
Fixing Dirty Computers - PC Building Simulator
Janelle Monae - Make Me Feel (EDX Dubai Skyline Remix)
Cleaning out and attempting to start the old filthy computer stored in a shed
Janelle Monae's 'Dirty Computer' Sci-Fi Short Film Is Coming Soon
Janelle Monae's 'Dirty Computer' Film to Premiere on MTV and BET
Janelle Monae - Make Me Feel (Kaskade Remixes)
Janelle Monáe Talks 'Dirty Computer,' Empowerment Post 'Hidden Figures' + More
Dirty Computer Album- Inspired Makeup Look| TASHAE'S CORNER
Pynk Like The Shipping Of Two...Maybe
Janelle Monae's 'Dirty Computer': What We Know, What to Expect
Janelle Monáe - PYNK [Official Video]
Janelle Monae's 'Dirty Computer' Sci-Fi Short Film Is Coming Soon
$10 Dirty Dell inspiron 530s Restoration
Janelle Monàe 'Django Jane' Official Lyrics \u0026 Meaning | Verified
Janelle Monáe On Kanye West, Sexuality \u0026 Looks Back At First Time She Met Prince
Janelle Monae \u0026 Lupita Nyong'o dancing together, NYC 4-23-18
Janelle Monáe – Make Me Feel [Official Music Video]
Janelle Monáe: What is 'Dirty Computer'? [CLIP] | Beats 1 | Apple Music
Janelle Monae Taps Brian Wilson, Pharrell for 'Dirty Computer'
Janelle Monáe - I Like That [Official Video]
JANELLE MONÁE - I LIKE THAT | MUSIC VIDEO REACTION + REVIEW | DIRTY COMPUTER ALBUM | BOP OR FLOP ?
Janelle Monáe - Stevie's Dream
Janelle Monáe - I Got The Juice (feat. Pharrell Williams)
Janelle Monáe - Dirty Computer [Emotion Picture]
Janelle Monáe: 'Dirty Computer' Album [INTERVIEW P1] | Beats 1 | Apple Music
Janelle Monáe Finally Open Up About She's Secretly Dating Her Best Friend Tessa Thompson
Janelle Monae Says Sexuality, Gender, Race \u0026 More Are Our Attributes In 'Dirty Computer' | Pull Up
Janelle Monáe – Django Jane [Official Music Video]
Janelle Monáe - Take A Byte
Janelle Monáe 'Dirty Computer' Meet \u0026 Greet
The Marvelous Janelle Monáe Joins Ellen
Janelle Monáe: 'Dirty Computer' Album [INTERVIEW P2] | Beats 1 | Apple Music
Janelle Monáe - Dirty Computer (feat. Brian Wilson)