Lazzaro felice Photo Gallery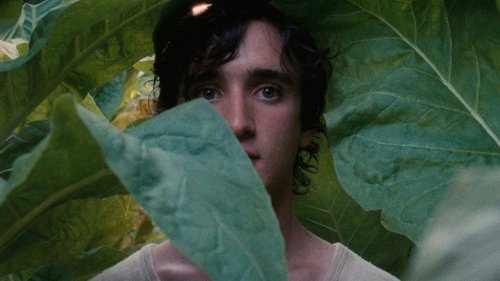 I really enjoyed Alice Rohrwacher's second film 'The Wonders' (2014). I truly felt for these characters, for this family, and these kids. The locations are wonderful; all the warm Tuscan sunny scenes look stunning. The cinematography is so good, it even made the bees look good, while I am so afraid of them (great acting here!). Besides the scenery, this great cast is what makes this small film stand out. Speaking in French, Italian and German, it is a real poem of countryside farm life. And yes, of course there is a camel involved… . From Rohrwacher's first film 'Corpo Celeste' (2011) I think this was a huge step forward, so I am very much looking forward to the premiere of her new, third feature, 'Happy as Lazzaro' at Cannes next week!
8-19 Mayıs arası gerçekleşecek olan Cannes Film Festivali'nin posteri, Jean-Luc Godard'ın "Pierrot le Feu" (Çılgın Pierrot - 1965) adlı filminden bir kare içeriyor ve 27 yaşında bir grafik tasarımcı olan Flore Maquin tarafından tasarlanmış. İşte festivalde heyecanla beklenen filmlerden bazıları: Girls of the Sun (Güneşin Kızları), Everybody Knows (Herkes Biliyor), Happy as Lazzaro (Lazzaro Kadar Mutlu), Solo: A Star Wars Story (Solo: Bir Star Wars Hikayesi) • The official poster of the Cannes Film Festival, featuring an image from Jean-Luc Godard's 1965 film "Pierrot le Fou", was designed by the 27-year-old graphic designer Flore Maquin. Some of the most anticipated films of the festival: Girls of the Sun, Everybody Knows, Happy as Lazzaro, Solo: A Star Wars Story. The festival will take place from the 8th to the 19th of May. • #9magazine #ninemagazine #ikincibahar #cannes #cannesfilmfestival #cannesfilmfestivali #cannes2018 #cannesfilmfestival2018 #film #movie #cinema #sinema #girlsofthesun #everybodyknows #soloastarwarsstory #cff2018 #pierrotlefou #floremaquin #jeanlucgodard #cannes #festivaldecannes #cannes2018
Festival de Cannes 2018 The 71st annual Cannes Film Festival is currently being held from 8 to 19 May 2018. Australian actress Cate Blanchett has been named as the President of the Jury. The opening film is "Everybody Knows" and tells the story of Carolina, a Spanish woman living in Buenos Aires who returns to her hometown outside Madrid with her Argentinian husband and children. However, the trip is upset by unexpected events that bring secrets into the open. Penélope Cruz and Javier Bardem are the leading actors. Keep an eye on @movietipoftheday to get the latest news on Cannes Film Festival the next couple of days. To everyone who's going to attend the festival - amusez-vous!
#film by #alicerohrwacher #cine #cinéma #cannes #cannesfilmfestival #cannes2018
Of the 18 films so far announced for next month's Cannes competition, a third are from the Middle East or Asia, seven from Europe – including Alice Rohrwacher's Happy as Lazzaro (Lazzaro Felice) – and two from the US. As Nick Roddick writes in an analysis of the programme on our website: "This year Cannes has gone back to basics, addressing the fundamental question 'What is a film festival for?' – a question which can be answered at different places on a scale running from 'celebrate' to 'promote'. As the world's biggest festival, Cannes should show the way. It hasn't always, but here it does: the Official Competition line-up this year is heavy with directors whose names are at best vaguely familiar, and at worst unknown to most readers – and indeed most critics. Actually make that 'at best unknown': you can't discover something you already know…In effect, what Frémaux has done, drawing on the 1,906 films he claims to have screened, is reclaim the word 'platform' from the VOD honchos, for whom it means a streaming link, and restore it to its proper place in film world." #Cannes2018 #HappyAsLazzaro #AliceRohrwacher
Happy to share the good news: HAPPY AS LAZZARO by Alice Rohrwacher, produced by @tempestafilm, coproduced by Amka Films Productions, will screen in Competition at @festivaldecannes #swissfilms #cannes2018 #competition #officialselection #alicerohrwacher #lazzarofelice copyright filmstill: Adriano Tardiolo
We are very excited that @festivaldecannes starts today! Check out the posters from the films we are brinnging to this amazing Festival! #cannes2018 #Ayka #HappyAsLazzaro @girl_thefilm #InMyRoom #MurderMeMonster #BergmanAYearInALife @elmotoarrebatador #LuciasGrace
Alice Rohrwacher, #Italian #filmdirector #screenwriter Corpo Celeste ( #HeavenlyBody), Le Meraviglie (#TheWonders). #waitingforCannesFilmFestival #Cannes2018 #maincompetition : Lazzaro Felice ( #HappyasLazzaro)
La prèvia de Cannes a The Guardian! ?? @festivaldecannes @guardian . Cannes preview in the Guardian / L'avant-première de Cannes dans The Guardian / L'anteprima di Cannes in The Guardian! ? . #sergilopez #theguardian #cinema #arts #alicerorhwacher #lazzarofelice #cannes2018 #cannesfilmfestival #festivaldecannes
"Happy as Lazzaro" by Alice Rohrwacher. #Cannes2018 #CompetitionPalme d'Oro 2018 #cannes2018 #lazzarofelice #alicerohrwacher #cannesfilmfestival
Happy as Lazzaro: Trailers and Videos
Spike Lee, Jean-Luc Godard films join 2018 Cannes Film Festival competition lineup
Trailer de Shoplifters — Manbiki kazoku (HD)
ALAIN DELON HAPPY (PHARRELL WILLIAMS)
Bond Hotel in Brighton \u0026 Hove, United Kingdom (Europe). The best of Bond Hotel in Brighton \u0026 Hove
Trailer de Lazzaro Felice — Happy as Lazaro (HD)
Fixing The Turkish Get-Up - Common Faults \u0026 Corrections
Spike Lee, Jean-Luc Godard films join 2018 Cannes Film Festival competition lineup
Girls of the Sun (Les Filles du Soleil) new clip official from Cannes 1/2
Happy as Lazzaro (Lazzaro Felice) new clip official from Cannes – 1/3
Bond Hotel in Brighton \u0026 Hove, United Kingdom (Europe). The best of Bond Hotel in Brighton \u0026 Hove
Girls of the Sun (Les Filles du Soleil) new clip official from Cannes 1/2
Happy as Lazzaro (Lazzaro Felice) new clip official from Cannes – 2/3
Teaser trailer de Le livre d'image — The Picture Book (HD)
'Women are not a minority in the world': Female stars protest gender inequality on Cannes steps
Bond Hotel in Brighton \u0026 Hove, United Kingdom (Europe). The best of Bond Hotel in Brighton \u0026 Hove
Jeff Teat Lacrosse Analysis
Happy as Lazzaro (Lazzaro Felice) new clip official from Cannes – 3/3