Finally Found Someone Posters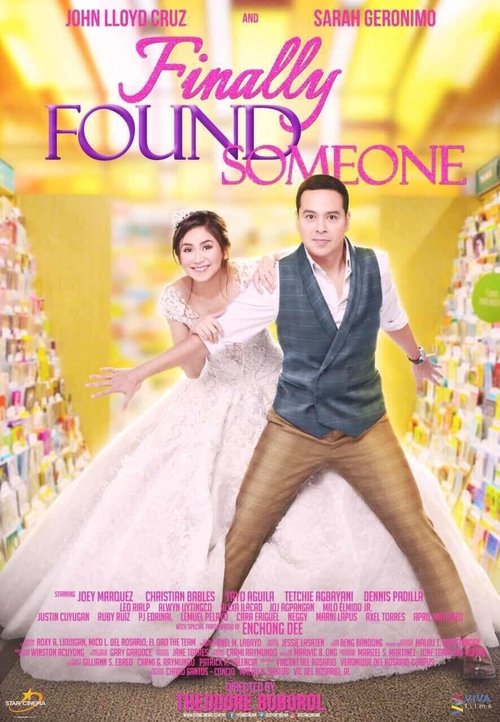 Photo Gallery
"The best gift you can give someone is honesty." Our movie opens today in cinemas nationwide! We hope to share it with you. #FinallyFoundSomeone
No storm can stop us! ? Hello Hello Hello  Hello How do you do? l`m glad to be with you and you,and you,and you. la la la la la...... la la la la la...... la la la la la...... la la la la la...... ??? #BNpopsters #mydearFADR #FinallyFoundSomeone #firstdayhigh
Andaming kilig. Andaming pak na dress ni Sarah. Andaming kembot ni JL. Andaming product placement. Andaming group hugs. Andaming nakakakilabot na cheesy lines. Andaming cookies, ginutom ako. Basta maganda yung movie! The chemistry is real. ? #FinallyFoundSomeone #HonestyIsTheBestPolicy #DearFutureHusband
Movie nyt Kahit anlakas ng ulan Anlakas ng chemistry bes.... #ashlloyd king and queen of kilig
Of course, the fangirl in me can't miss the premiere night. ? Been waiting for this since December when they said yes! These 2 have such great chemistry. #AshLloyd since day 1! ❤️ #FinallyFoundSomeone opening tomorrow. ? #KiligOfTheNation #KONA Congratulations to the entire team ?? @starcinema ?
Finally Found Someone: Trailers and Videos
Sarah Geronimo & John lloyd Cruz Invited Everyone To Watch Finally Found Someone
[FULL] 'Finally Found Someone' Digital Conference
Teaser | Sarah Geronimo is April | 'Finally Found Someone'
FINALLY FOUND SOMEONE Premiere Night At Salubong sa Birthday ni SARAH Geronimo
?Sarah Geronimo and John Lloyd Cruz? [OFFCAM] I Finally Found Someone ACTUAL SONG! REACTION!