Mia et le lion blanc Photo Gallery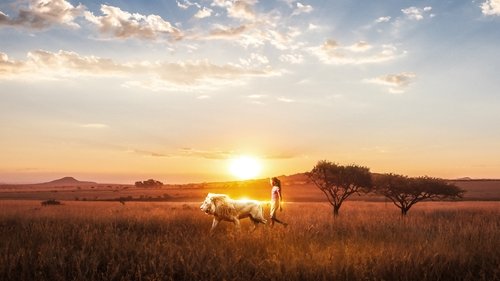 Witness the beautiful family movie MIA AND THE WHITE LION on January 3rd in Gulf theaters ? Directed by @gillesdemaistre Starring @actuml @langleykirkwood @daniahdevilliers @ryanmacsa With @studiocanal #MiaAndTheWhiteLion #WhiteLion #MiaEtLeLionBlanc #Studiocanal #Family #Adventure #Lion #Friendship #ComingSoon #SoonInCinemas #GrandEntertainment
Charlie 3 years after! 26th of December 2018
#movieflyer #handbill #movieposter
#[email protected] "Just 1 week away from the French release of #miaetlelionblanc This is a film the whole family can watch together this Christmas, with a very powerful message." Link clickable in bio : @lionwhisperersa #familyfilm #thepoweroffilm #storytelling #reconnectwithnature
Interesting movie list this week! #MX4D #Bumblebee #MiaAndTheWhiteLion #AlMaharaja #TimeOut #RemiNobodysBoy #TheChristmasElf #ShrekCharming #GrandCinemasLebanon #OpeningThisWeek
COMPETITION TO WIN TWO TICKETS to the Avant Premiere of MIA & THE WHITE LION on December 29th, courtesy of @gclebanon . . For a chance to WIN: 1. Follow us on Instagram and Facebook. 2. Tag as many friends as you can and encourage them to follow us as well so they also get a chance to win. 3. Answer the following question: - In what African country is this story taking place? a) Nigeria. b) South Africa. c) Kongo. . . . . #miaetlelionblanc #action #adventure #film #awareness #lion #whitelion #africa #southafrica #animals #animallovers #animalprotection @animalslebanon #cats #bigcats #albinolion #albino #animalrescue
Friendship is the Wildest Adventure of All... ??? Here comes MIA & THE WHITE LION Christmas Premiere Competition ? Follow @thecinematicpost on Instagram & Answer the Following Question to Win Premiere Tickets! ??????? How many years did it take to shoot the movie❓ A- 1 Year & A Half B- 2 Years C- 2 Years & A Half • • • • • • • Opens January 3rd in Lebanese Theaters✨ #TheCinematicPost #Movie #Competition #Film #Premiere #Screening #Tickets #Cinema #MiaAndTheWhiteLion #MiaEtLeLionBlanc #Adventure #Drama #Family #SRandCo #GrandCinemas #GCLebanon ?
When You Watch a Film for Kids, You Gotta Take a Photo With a Kid #sundayfunday #moviepremiere #kawsxsesamestreet #animallovers
Witness the beautiful family movie MIA AND THE WHITE LION January 3rd in Gulf theaters ? Directed by @gillesdemaistre Starring @actuml @langleykirkwood @daniahdevilliers @ryanmacsa With @studiocanal #MiaAndTheWhiteLion #WhiteLion #MiaEtLeLionBlanc #Studiocanal #Family #Adventure #Lion #Friendship #ComingSoon #SoonInCinemas #GrandEntertainment
@valentineperrinsimonet @daniahdevilliers #paris #producers #studiocanal #safilmindustry #filmafrika Good times after the Paris screening on the 2 nd December. So very proud. ??❤️❤️❤️❤️
Premiere press conference of Mia and the White Lion. Thank you very much to K.Oil, Gamdang Modeling and Sahamongkol Film ka. ?????? . . . #Miaandthewhitelion #มีอากับมิตรภาพมหัศจรรย์ #สหมงคลฟิล์ม #sahamongkolfilm #movie #lion #friendship #premier #pressconference #fun #happy #children #theatre #kids #gamdangmodeling #sunday #littlesister #littlesisterofficial #littlesisterbysretsis #cutekids #girls #thaikidsmodel #lebanese #mixedgirl #fashion #kidsfashion #instyle #cute #beautiful
Gras Savoye (France) and @circlesgroupsa insured the #movie #production of directed by #gillesdemaistre with @daniahdevilliers #MélanieLaurent @langleykirkwood Friendship is the wildest adventure of all. #GalatéeFilms @lionwhisperersa #Outsidefilms #filmafrika @m6officiel #m6films @studiocanal #filmproduction #movieproduction #filmmaking #filmmakers #coproduction #filmstudio #casting #filminsurance
Happy Holidays! ??? #MiaandtheWhiteLion coming to theaters in 2019.
Let the countdown begin! We are just one month away from the French premiere of Mia & the White Lion. It's the adventure we've all been waiting for! #miaandthewhitelion
A wild adventure! #MiaAndTheWhiteLion #GrandCinemasLebanon #ComingSoon
Merry Christmas ? Today, @miaandthewhitelion releases in cinemas in France! ?? Hope everyone enjoys the film and has a new way of looking at lions and the canned hunting industry ? Enjoy! ⋅ ⋅ ⋅ #thisisafrica #lion #whitelion #raisingawareness #stopcannedhunting #ban #cannedhuntingindustry #savelions #savewildlife #savehabitat #reconnectwithnature #animalfriends #miaetlelionblanc #filming #film #movie #makingmovies #thor #cannedhunting #ryanmaclennan #act #actor
Friendship is the Wildest Adventure of All... Catch MIA AND THE WHITE LION on January 3rd in Gulf theaters ? Directed by @gillesdemaistre Starring @actuml @langleykirkwood @daniahdevilliers @ryanmacsa With @studiocanal #MiaAndTheWhiteLion #WhiteLion #MiaEtLeLionBlanc #Studiocanal #Family #Adventure #Lion #Friendship #ComingSoon #SoonInCinemas #GrandEntertainment
? The #Soundtrack for #MiaAndTheWhiteLion released December 21, 2018. The album features the original music composed by #ArmandAmar (A Bag of Marbles, Belle & Sebastian, Planet Ocean, Home). ➡ https://t.co/8bd29wXMbj via @Deezer ? https://t.co/aUfdJB7zMT via @amazon
Take a first look at the highly anticipated movie #MiaAndTheWhiteLion (Mia Et Le Lion Blanc) which people are calling the movie of the winter! Coming to #GrandCinemasLebanon this December. #SRndCo
#UPANDSHARE #movie cr.doonungvonpai
???24.12.2018
Mia and the White Lion: Trailers and Videos
น้องอินเตอร์ตามรอยสิงโตขาว l Mia and the white lion
Projection : Mia et le Lion Blanc
น้องอินเตอร์ตามรอยสิงโตขาว l Mia and the white lion
7 เรื่องสุดเรียล! ส่งตรงจากกองถ่าย "Mia and the White Lion"