Photo Gallery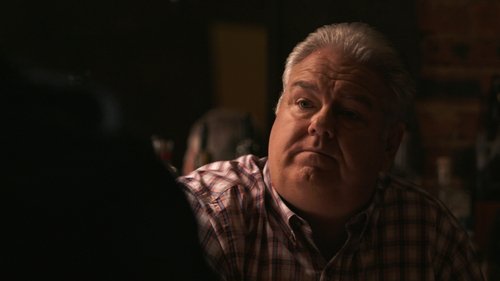 Setting up at @lonestarfilmfest and loving the buzz from all the filmmakers. Can't wait for the premiere of The Last Whistle, which kicks off the festival tonight as the opening feature! Howdy @madsmatter See you soon! #filmfortworth #lonestarfilmfestival
Welcome to the first meeting of pre-production. #TheLastWhistle
Way back then.. #thelastwhistle
City Night, Rooftop. Clicking sound tingled everywhere. While I had a moment of solitude to grasp the reality of transiency. #GalaNight #TheLastWhistle #RagDay #DUMKT19
#10#football#neverloose#hope#until#thelastwhistle#playhard#
We need YOUR help to fill the stands for the big football scene in the new film, The Last Whistle! Come decked out in Saints colors and fill the stands for a couple hours. Everyone in the crowd will end up in the finished movie. The Last Whistle is the story of Texas football town that gets rocked by conflict when a player gets a serious injury. Before that happens though, the team wins their biggest game of the season. That will be this game. The film stars Brad Leland from Friday Night Lights, BCS Championship coach Les Miles, and Jim O'Heir from Parks n Rec and Brooklyn Nine-Nine. We will need releases from each member who appears in the crowd, and folks who bring extra tops and bottoms will get preferential seats in the crowd. Please no logos besides Saints logos. Catering for the first 100+ people who arrive.
Shared memories keep history and cultures alive #artprize8 #TheLastWhistle
Ever seen a football game? Try it this week from a different perspective. #TheLastWhistle is in select theaters this Friday. 🏈
Loving the new @patgreenmusic track Til the Last Whistle Blows from the Original Motion Picture The Last Whistle #TheLastWhistle #TilTheLastWhistleBlows #PFG #PatGreen #PatCravenGreen #Texas #BlamoBowl #SuperBowl #SuperBowlLIII #Rams #Patriots
From the 2nd floor of the DeVos Center... great view of #TheLastWhistle @artprize #artprize8 #sculpture
End of Day 3 at @artprize #TheLastWhistle #artprize8 #ArtPrize
Shipping #artkeepsongiving #sculpture #TheLastWhistle
Metal chasing almost done on #TheLastWhistle Patina time tomorrow #Bronze #sculpture
This bitchin bench is up to NO GOOD #TheLastWhistle
Pre-shoot meeting The Last Whistle, starring Brad Leland A Rob Smat Film
Honor the Skilled Blue Collar workers in your community! #bringbackjobs #TheLastWhistle #sculpture #kennewmansculptures
Day 1 of shooting is in the books!
When it sinks in that The Last Whistle will be premiering at the opening night of the @lonestarfilmfest in 2 Days....|| Photos Captured By: @genmer96 #TheLastWhistle #LoneStarFilmFestival #FortWorth #Texas #Premiere #Trailer #2ndAD #FirstFeatureFilm #WorkingWithFriends #NoProducersWereHarmedInThesePhotos
Very busy couple of days, but so #enjoyable. @thisisyourbestyear covered @txconfwomen with #outstanding #women @luvvie #ninashaw @reesewitherspoon. #lonestarfilmfestival @lonestarfilmfest with so many great films @violadavis @hereisgina #thewidows #thisisyourbestyear when #God gives you an #opportunity take it and enjoy now #comfy #socks #pjs #goodbook @hodakotb @klgandhoda #womanofacertainage
Grateful to all our @crowdrise contributors who funded transporting, installing and promoting #TheLastWhistle at #ArtPrize We wouldn't be here without your support💙
The ants go marching four by four. Hurrah hurrah...right back to metal chasing 🤪 #TheLastWhistle study #SculpturesbyKenNewman #metalcheck
So excited for this feature to come to theaters in October!! Great film with an even greater message! Thanks to @ashleyrihelmuah for the awesome still!! . . . . #movie #movies #film #actor #tv #hollywood #movienight #films #cinematography #cinema #tumblr #movistar #movietime🎬 #model #instaphoto #films #fashionstyle #fashion #director #actress #actors #acting #losangeles #drama #football #fortworth #hypertrophiccardiomyopathy
When you're filming a football movie in Texas, and you don't go to Whataburger at the end of the day, DOES IT EVEN COUNT?
Downtime on set... cookies, candy and shade! . . #texashsfootball #onset #movieset #txhsfb #FortWorthFilms #FilmFortWorth #TheLastWhistle #fwtx
Blue Collar Workers #sculpturelovers #SculpturesbyKenNewman #TheLastWhistle #ironworkers #steel #logging #coal #miners #laborunions
Do you have a blue collar connection? #TheLastWhistle End of Day End of Career End of Industry #workingwithhands #unionjobs #bronzesculpture
So thrilled to be able to announce that the first feature film that I worked on as an assistant director last year, will be hitting select theaters and all digital platforms on June 28th!!! || Directed By: @madsmatter Shot By: @b_tang Produced By: @mike_orion , @hmaxi_ & @thomaskutzler #TheLastWhistle #FeatureFilm #Trailer #VerticalEntertainment #AssistantDirector #June #28 #2019
Three male figurative sculptures #UncalculatedExposure #TakingofaSoul #TheLastWhistle #contemporaryart #sculpture www.kennewmansculptures.com #idaho
When the director is happy, everybody's happy🎥 . . . #footballmovie #TheLastWhistle #texashsfootball #fortworthfilm #texasfilms #RobSmat #fridaynightlights movieset
Stills from filming, Day 5 . . #TheLastWhistle #txhsfb #fortworthfilms #FilmFortWorth #movieset #fwmovies #footballmovie #fridaynightlights #movieset
Thank you @fwtxmag for including us in your November issue -- out on newsstands NOW! The article features three #fortworth filmmakers & the burgeoning film scene in North Texas! Check out the article and then the films created by these hometown talents! #LSFF18
First Day on Set mood (Swipe) Last Day on Set mood #TheLastWhistle