The Battleship Island Posters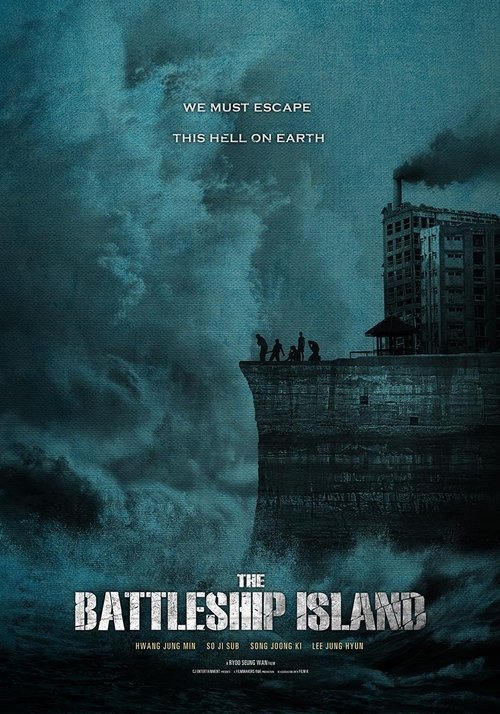 군함도 Photo Gallery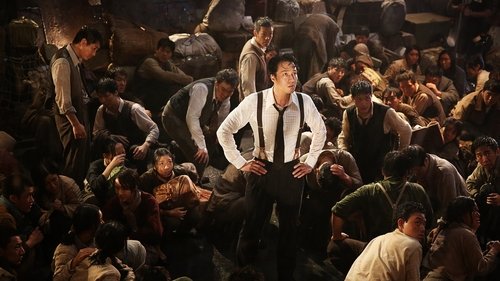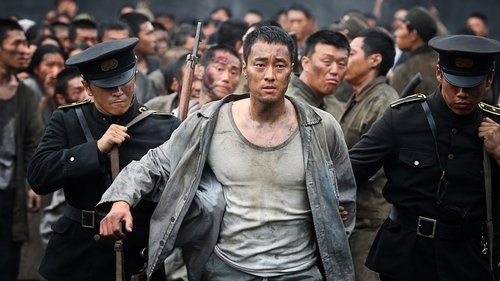 Non TROS related but KMovie and Singapore related. Article source: Straits Times (@straits_times) Photo credit to Blossom Entertainment Before his wedding, Song Joong Ki has a date with Singapore SINGAPORE - Ahead of his wedding to actress Song Hye Kyo, South Korean actor Song Joong Ki has a date with Singapore. He will be here on a publicity tour for his war film, The Battleship Island, on Aug 8, Golden Village Pictures said on Monday. He will be joined by the director, Ryoo Seung Wan, and his co-stars Hwang Jung Min and So Ji Sub. More details of the tour will be announced later, the distributor said. The movie opens in Singapore on Aug 17. The Songs have said they will wed on Oct 31. #SongJoongKi #HwangJungMin #RyooSeungWan #SoJiSub #TheBattleshipIsland #KDrama #Korea #Korean #SongHyeKyo #SongSongCouple #GoldenVillagePictures #KMovie #Movie #WarFilm #Army #BlossomEntertainment
Malaysian are u ready!Make way! The oppas from #TheBattleshipIsland are coming to Malaysia Hwang Jung Min, So Ji Sub, Song Joong Ki & Director Ryoo Seung Wan are coming to Malaysia this August 9th. Stay tuned! ?
Full on tv terus dah si manten cowok ??? @Regrann from @songjoongki_byview - [170724] Song Joong Ki สัมภาษณ์สื่อ CGV Live Talk, Battleship Island Stage Greeting Cr : ‪fengzilin0312 ‬?? . . . #battleshipisland #軍艦島 #韩影军舰岛 #박무영 #ParkMooYoung #ThebattleshipIsland #Songjoongki #JoongKi #SJK #ผักบุ้งไฟแดง #송중기 #宋仲基 #ソンジュンギ #ซงจุงกิ #KiAile - #regrann
? OPPA(S) ALERT: #SongJoongKi and #SoJiSub will be in town on August 8 for #TheBattleshipIsland Singapore Star Tour! ? More details will be released soon so stay tuned ?
?tvN Movies Presents Battleship Island Star Tour in SG& MY? tvN Movies brings you the highly anticipated war epic #TheBattleshipIsland #军舰岛 with Star Tour featuring high-octane director #RyooSeungwan #柳承完, along with his leading men of award-winning veteran #HwangJungmin #黄晸玟 and the celebrated heartthrobs #SoJisub #苏志燮 & #SongJoongki #宋仲基! The movie opens in SG & MY on 17 August 2017. Stay tuned with us for more details later on! ?SG Star Tour on 8 Aug (Tue). The movie is co-distributed in Singapore by Clover Films, Golden Village Pictures; in association with King Kong Media Production 金刚媒体 & The Number 8 Yard ?MY Star Tour on 9 Aug (Wed). The movie is co-distributed in Malaysia by Clover Films, GSCMOVIES; in association with King Kong Media Production 金刚媒体
The Battleship Island: Trailers and Videos
Korean Movie The Battleship Island Trailer Reaction
[ Vstar ]170720 The Battleship Island Movie VIP Premier
THE BATTLESHIP ISLAND Trailer (2017) Korean Action Movie
THE BATTLESHIP ISLAND | Korean Movie | Trailer Reaction w/ Ashley & Morgan!
170719 Song Joong Ki At 'Battleship Island' Media Premiere After Marriage Announcement Song Hye Kyo