Photo Gallery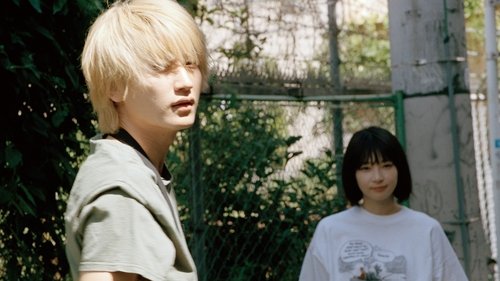 I DO! 😉😍😱🤤 #diamondsareagirlsbestfriend #diamond #engagementring #jbstar #zadokjewelers #jewelry #diamondgirl @jewelsbystar @zadokjewelers
In a daze from the haze... But, today won't wait....... #blackandwhitephotography #nocolor #face #look #profile #me #myself #bnw_planet_2019 #bnwphoto #bnwportrait #bnw #minimalism #bnwphotography #bnwlife #hair #bnw_greatshots #bnw_users #bnw_demand #bnwmood #bw_addiction #bw_world #bwmood #bw_perfect #bwphoto #bw_captures #selfie #bwphotography #lifeart #freckles
2019.10.26 Hoa Bien . . . #capitolcity #curly #light #menusview #stpaul #blackandwhite #curls #bnw #curl #greyscale #selfie #theme #lookup #restaurant #ThemedContent #hair #ThisAgain #Saintpaul #Bandw #forehead #nocolor #HereIsAnother #twincities
Dušičky is coming soon #creepy #cemetary #castle #autumn #blackandwhite #bw #leavesless #trees #castleonthehill #middleages #medieval #ghosts #ruins #rip #melancholy #gothic #slovakia #zahorie #branc
PEOPLE CHANGE, FEELINGS FADE, THINGS GO WRONG, MEMORIES REMAIN AND LIFE GOES ON
📸
-FREEDOM- (Hong Kong 2018) #bestoftheday #freedom #hongkong #china #skysraper #plane #airplane #monochrome #instafollow #followme #girl #iphoneonly #instagood #bestoftheday #instacool #instago #all_shots #follow #webstagram #style #swag #worldbestgram #blackandwhite #black #white #gurushots #buildings
#blackandwhiteonly #blackandwhitephotographyoftheday #blackandwhitephotography #blackandwhiteworld #blackandwhitelife #addicted_to_details #addicted_to_bnw #explore_bnw #todo_bnw #touch_bnw #shared_bnw_moments #byn_grafias #pasion_for_bnw #monochrome #blancoynegrofoto #blancetnoir #brancoepreto #bnw_inst #bnw_lightandshadow #bnw_world #bnw_addiction #focusbnw #bnw_of_our_world #bnw_fanatics #bnw_demand #bnw_amateurs #bnw_detaillovers #bnw_fotografia #bnw_focus_on
■ Colorless streets of Munich ■ #munich #munchen #bayern #bavaria #myspc #germany #europe #flaneurskaleidoscopichorizons #bw #deutschland #ig_germany #travelphotography #urban #travelblogger #travel #urbanphotography #streetphoto #streetphotography #streets #urbanlife #blackandwhite #streetlife #streetactivity #spicollective #streetmagazine #lensonstreets #life_is_street #streets_storytelling #capturesstreets
#abstract #life #posture #human #bold #blackandwhite #inshot #photoshoot #photos #photographylovers #blackandwhitephotography #blackandgrey #instablackandwhite #dress #relativity #abstractphotography #abstractart #wild #time #realisticart #photography #camera #digitalart #photooftheday #statements #anatomy #fashion #fashionblogger #basilpaulo
Pear-ring up with our favourite sweater. Our spaced pear and round diamond rewind ring. #rewind
Anime main characters (Natsu/Happy and Lucy) Drawing on canvas and almost wood. Made it in Porto, Portugal 9.7.16 @jessie.b_15 #Drawing #Drawing✏ #Art #Blackandwhite_art #Creativity #weirdwork #Project #Blackandwhitedrawing #Natsu #Project #Lucy #Happy #AnimeFairytail #END #Graffitedrawing #Instaarts #Instadrawing #Instaartists #DragonSon #Instapicturing #Artstagram #Artlife #Artexperience #Instaphotograph #Retroaesthetic #Aesthetic #Symbol #Fairytailanime #Colorless #Artwithheart ____________________⛧⛧⛧⛧⛧⛧⛧_____________________
I. Love. This. Stuff.!!!! ❄️🐕❄️ • • #brahmathedognotthegod #snow #snowday #colorado #instadog #dogstagram #dogsofinsta #dogsofinstagram #pitbull #labrador #mix #lovable #mutt #puppy #dog
#fall #almostgone #avl #leaves #color #colorless
.\duo #ink #illustration #abstractart #artoftheday #artworks #photooftheday #posterdesign #surrealism #dayliart #drawing #graphism #homework #handmade #lineart #work #pen #blackandwhite #characterdesign #waves
Off into the wild blue yonder —— #art #artist #drawing #artwork #sketch #doodle #doodlesofinstagram #pencildrawing #airplane #flying #cessna
Lock and key!! The only thing which can open a lock🔒 is a key🔑!! Even when all my ways are locked!! Be my key!!❤️ Let us open doors for people together!!🔐 . . . . . #lock #key #together #openminds #openheart #welcomepeople #love #loveall #doors #faith #heart #nights #ideas #sketch #beautiful #pencil #bemine
Odezenne zen aux Docks : Zone Éden | On Stage #lesdocks #lausanne #odezenne #livemusic #concert #aboutlastsaturday #onstage #noiretblanc #blackandwhite #bnw #bw ☻
P O R T R A I T ... ♥ #Berlin #berlinlife #Deutsch #deutschland #homealone #style #black #white #men #guys #guyswithstyle #swag #swager #modeling #beards #instagram #igdaily #instagramer #ig #love #modelswanted #happy #hoscos #smile #naked #berlinstagram #boys #germany #portraitphotography
little devil love you #blackturkey#blackwhite#blackandwhite#dwnphotography#darklife#dwnturkey#dmwphotographer#dmwphoto#dnw#dmw#dwmmonochrome#dwmwhite#dwn#darkness#dw_black#littledevil#colorless#colorlesslife#mono#monophoto#monochrome#siyahbeyaz#life_black_dark
#abstract #life #posture #human #bold #blackandwhite #inshot #photoshoot #photos #photographylovers #instacolor #dress #relativity #abstractphotography #abstractart #wild #time #realisticart #photography #camera #digitalart #photooftheday #statements #anatomy #fashion #fashionblogger #basilpaulo
Simplicity is the keynote of all true elegance.⁠ - Coco Chanel #nicefrance #shoes #walk⁠ #highheeels #digital_silence #silence #balance⁠ #tempogiusto #bnw #bw #blackandwhite⁠ #blackandwhitephoto #blackandwhitephotography⁠ #grayscale #nocolor #minimalistic
Gumla Group presents a family filled day its first 'UBUNTU Festival'. Held between the 29 Nov-1 Dec 2019 'The UBUNTU Festival' aims at uniting everyone by having a little something for everybody! Hosted in the city of Klerksdorp, the first event on the 29 of November is the "Rock vs Hip-Hop" show at the infamous 'Great Dawn' club. The 30th is the "Art Festival" incorporating some of our most talented artist, this event this will be held at the 'Klerksdorp Museum'. A family filled day! And as for the last event on the 1st December, Gumla Group partnered up with #COLORLESSJESUS to create a never before seen "#COLORLESS-Sunday". A function for all the believers, the location of the event will be disclosed on social media @gumlagroup/@colorlessjesus or at your local church. Gumla Groups' 'The UBUNTU Festival' held from the 29 of November till the 1st of December aims to be an event to shake the city of Klerksdorp and eventually the nation. For more information or if you'd like to take part contact Gumla Group at:‪(+27)81-897-9112‬ or email us at [email protected] Follow Gumla Group on all social medias @gumlagroup.
KI ... #prague #praga #praha #prag #documentary #atmosphere #moment #photooftheday #bestoftheday #picoftheday #igerscz #igers_cz #mirror #reflection #river #blackandwhite #blackandwhitephotography #nocolor #monochrome #mono #noiretblanc #blancoynegro #bnw_globe #bnw_igers #bnw #bw #bwphoto #bnw_of_our_world #bnw_oftheworld
Nobody quite knows how much I'm falling apart with each and every day.
"white bread bust" - 7 months later No decay what so ever. This piece will last longer than the person who made it. #art #conceptualart #sculpture #wonderbread #processedfood #processed #synthetic #white #pale #tasteless #artificial #bland #plain #empty #pieces #slices #portrait
The blood moon is on the rise The fire burning in my eyes No, nobody but me can keep me safe And I'm on my way... • • • #blackandwhite #portrait #selfie #me #myself #sunlight #love #autumn #vintage #photography #black
.\tasty #inktober2019 #ink #illustration #abstractart #artoftheday #artworks #photooftheday #posterdesign #surrealism #dayliart #drawing #graphism #homework #handmade #lineart #work #ballpointpen #blackandwhite
Good girls go to hell? #paint #blackandwhite #billieeilish #billie #eilish #allthegoodgirlsgotohell #allthegoodgirlsgotohellbillieeilish #billieeilishfanart #fanart #cool #draw #drawing #painting
"She brings life into my colorless world". #streetlifephotography #baclaran #love #monochromatic #world
The fog : #fog #toronto #merchandisebuilding #picoftheday #lightbrightdark #bnw #bnw_captures #bnwphotography #bnwphoto #bnwphotos #windows #blackandwhitephotography #blackandwhitephoto #blackandwhite #noiretblanc #noiretblancphotographie #igphoto #igpicoftheday #photooftheday #amateurphotography #shadow #lightansshadow #light #bright #dark #amateurs_bnw #bnw #bnwphotography #blackandwhitephotography #blackandwhitephoto #blackandwhite #noiretblanc #noiretblancphotographie #igphoto #igpicoftheday #photooftheday #amateurphotography #shadow thank #lightandshadow #bnwlas
.\injured #inktober2019 #ink #illustration #abstractart #artoftheday #artworks #photooftheday #posterdesign #surrealism #dayliart #drawing #graphism #homework #handmade #lineart #work #ballpointpen #blackandwhite
. . . . . . . . #pepsi #blackandwhite #argentic #argenticphotoghraphy #blackandwhitephoto #blackandwhitephotography #art #blackandwhiteart #coulourless #coulour #color #design #shape #architecture
We are colorless. #colorless #無色
#pictures #snappinphotos of my oldest #child #firstborn #blackandwhitephotography #takeitback #art #music #indieeverything #nikon #seanlamont
#samsungnote10 #note10 #samsunggalaxynote10 #shotonsamsumg #snapseed #blacknwhite #blackwhitephotography #bnw_rose #blackandwhite #blackwhitephotography #colorlesspic #lovethelighting #bnw #blacknwhite_perfection #blackandwhitephotography #colorlesspic #nocolor #instablackandwhite #bnwphotography #througheyesofapasserby #inox
Dancing in the rain ☔ #worldstreetphotography #smithville #texasphotofestival #texasphotofestival2018 #blackandwhite #blackandwhitestreetphotography #visitsmithville #bnw_photography #streetphoto_bnw #streetphotography #blackandwhitestreetphoto #blackandwhitephotography #monochromestreet #monochrome #atxstreetphotography #worldwithoutcolor #worldinblackandwhite #blackandwhitephoto #bnw_art #bnw_photo #inspiretexasnow #infinity_bnw #streetphotography #blackandwhitephotographer
To the hills ➡️➡️➡️ . . #gravelroad #sky #darktrees #lonelytrees #tothehills #croatia #monochrome #photography #monochromatic #monoart #walking #colorofsoul #trees #nature #naturephotography #monochromaticart #shadows #monochromephotography #blackandwhite #bnw #bnw_arts #bnwphotography #blackandwhitephotography #mgxpics #bnw_greatshots #bnw_landscape #bnw_europe
20 years of smiling... Happy Birthday to me! . . . #old #pic #birthday #birth #october #fall #smile #happy #joy #boy #guy #man #photo #2019 #20 #adult #instagood #strong #brave #fresh #light #lovely #black #monochromatic #cool
BW Portrait by @justawfoto #monochromatic #aesthethics #puremalephotography #body #abs #malemodel #male #face #posing #maleart #man #men #menonly #guy #manmodel #malephotographer #instapic
°~ו| Oops |•×~° . Really? Again Doodle? . 29# Candy corn . ------- . #spookxiey @illustraxieystudio @illustraxiey . ------- --------------------------------- . Art © commander_name [Eossa, aka, me] {EO} . --------------------------------- . [Do not reupload/repost/claim my art, it's very special to me]. . [If you say I took "your" art, I have proof that its mine.] . [Unless you made it before I had. Then you can say that.] . --------------------------------- >^Ignore Tags^< #OC #art #digitalart #drawing #color #colorless #turnip #white #green #weird #little #blue #sticklegs #hmm #mascot #youtubermascot #doodle #digitle #silly #birdlikething #bigeyes #spookxiey #candycorn #bag
#abstract #life #posture #human #bold #blackandwhite #inshot #photoshoot #photos #photographylovers #instacolor #dress #relativity #abstractphotography #abstractart #wild #time #realisticart #photography #camera #digitalart #photooftheday #statements #anatomy #fashion #fashionblogger #basilpaulo
So some have asked that I also post the black and white photos as a post by themselves. I absolutely love our weekly game so please if you want to play go ahead and respond to the question on the story and I will respond with a ❤ to all that play. And if you get it correct I will respond with a ❤🎃 . ...... I will post the color pictures tonight around 5pm EST ........ This was o e of my choices for Halloween costume . ........ This post is in addition to our weekly game in the story. So save and share this post all you wish.......... ....... #blonde #justme #followmyjourney #modelgirlfashion #followme #model #fashionkidsstyle #teenmodeling #fun #blackandwhitephotos #photography #photooftheday #instamodel #photoedit #instamodels #instagramgame #instagirl #blackandwhitephotography
If your brave enough to say goodbye! Life will reward you with a new Hello 🖐🏼☺️🖤 #amazing #blackandwhite #but #joyful #instaart
Faro. #nikon #d80 #photography #nikon_photography #nikonfr #passionphoto #loveofphotography #picture #art #street #streetart #urbanart #urbex #urbexplaces #urbexfrance #color #coloroflife #colorlove #porte #door #lovedoors #faro #algarve #portugal
Presenting Roonie's debut track 'Colourless' on Ozran Sunset. Download / Stream here : https://ozransunset.fanlink.to/colourless Now available across all platforms. Cat: OZR014 www.ozranrecords.com Support Ozran Records : https://soundcloud.com/ozranrecords https://facebook.com/ozranrecords https://twitter.com/ozranrecords https://instagram.com/ozranrecords ℗ 2019 Ozran Records © 2019 Ozran Records #TranceFamily #Trance #Music #ReleaseDay #Remix #Endian #iTunes #Spotify #Beatport #Belgium #Sweden #Artist #MusicProducer #OzranRecords #InstaGood #InstaMusic #OutNow #Talent #Viral #Roonie #Colourless #Colorless #SabalilDas
#blackandwhite #bnwphotography #monochromatic #monochrome #blackandwhitephotography #canon #lightroom #pretty #girl #cosplay #costume #fineartphotography #instagood #elserenodiadelosmuertos #dayofthedead #dayofthedeadfestival #elsereno #cosplay #makeup #diadelosmuertosfestival #streetphotography #blancoynegro #painted #face #canonphotography #fineart #catrina #calavera #diadelosmuertos